A CELEBRATION OF COURAGEOUS AND CREATIVE POLITICAL WORK IN EUROPE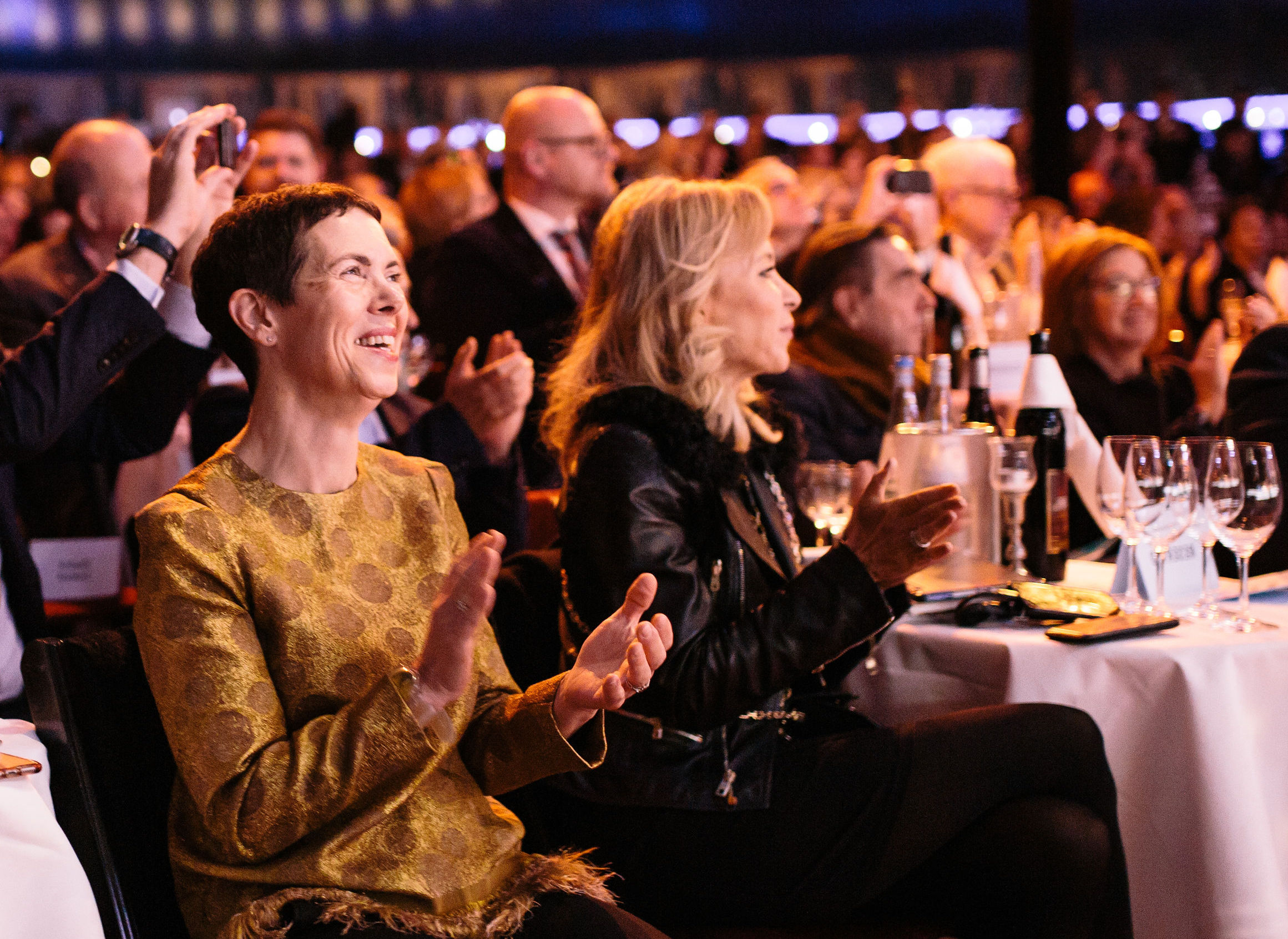 Since 2017 The Innovation in Politics Awards Gala brings together finalists and winners with leading representatives of politics, business, society, media, and the arts from all over Europe.
The third Innovation in Politics Awards took place on 4 December 2019 in the political heart of Berlin – the Spreebogen. At this inspiring event in Berlin, hundreds of politicians, entrepreneurs, journalists, and other citizens gathered for the celebration of The Innovation in Politics Awards 2019.
Out of all submitted projects, the winners in eight categories were presented – selected by a jury of 1,067 citizens from all over Europe. Apart from the awards ceremony, there were music, culinary delights and food for thought awaiting guests at our spectacular venue: the Tipi am Kanzleramt, a variety theater in a permanent circus-style tent, For an extraordinary night.
Our keynote speaker this year was the internationally acclaimed social entrepreneur and author Hilary Cottam.
The Innovation in Politics Awards 2019 took place under the joint patronage of the Federal President of Germany, Frank-Walter Steinmeier, and the Federal President of Austria, Alexander Van der Bellen.
"I do this work, because I desire to change the world, to contribute to welfare, to preserve liberty and democracy."
LOCATION
Tipi am Kanzleramt
Grosse Querallee
10557 Berlin
Germany