We develop projects and programmes for politicians, institutions, civil society and citizens to make democratic politics more successful. As of today, we have established a community of more than 5,000 politicians throughout Europe, who participate in our programmes and provide their know-how and experience to their peers.
In all our activities, we apply our unique method: identify best practice, develop core insights and localise them, and implement innovative political work for specific tasks.
Further Activities of the Institute
Learn more about what we do and who we work with.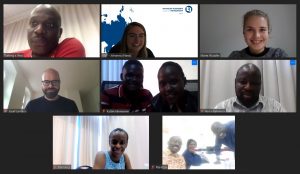 On 29 October, the participants of the first Political Startup Incubator will celebrate its successful run with a keynote speech on the democratic change in Guinea by the political leader Cellou Diallo.