Homeless individuals are frequently the victims of hate crimes and violence, as well as societal shame. The demographics of Europe's homeless population are changing, with an increasing number of children, migrants, minorities, women, and families living on the streets. It is nearly impossible to have a safe life if you are homeless, to find a job or to care for oneself or one's family. As a result, maintaining an appropriate supply of quality housing is one of the fundamental foundations for constructing a society in which everyone can participate actively. In this sense, housing is the most important factor in achieving social inclusion.
The successful initiatives led by several European municipalities to get the vulnerable off the streets and into housing were one piece of good news to come out of the Coronavirus pandemic.
For instance, Bratislava chose to establish a quarantine town. Thirty residential containers were transported to a predetermined place with the assistance of the IKEA department store and the Tatra Banka Foundation. These were designed to shelter homeless persons who were displaying signs of the illness and awaiting test results. The containers included a bed, a bedside lamp, a table, and a wardrobe. 37 more similar facilities were built in other towns and villages as a result. The Ministry of Defence guaranteed that the facility met all sanitary requirements. A psychiatrist and social workers were also supplied by the town in addition to a doctor and nurses to assist the homeless.
In France, Entourage is working on an innovative collaborative network that will let local residents meet the street people they encounter every day, with the aid of other citizens and anti-exclusion organizations. The project mobilized 450,000 individuals and at least 80 anti-exclusion organizations by the end of 2018.
Shifting the paradigm of homelessness
In 2012, Örebro brought Housing First to Sweden. Housing First is a well-researched and scientifically supported approach to addressing homelessness. Instead of questioning whether persons with mental illnesses or addictions "deserve" housing, this technique flips the question: having a house is the beginning point and a necessity for other measures to succeed, whether they are job, health, or addiction treatment initiatives. In 2015, courageous leaders took the risk of making the initiative permanent. Since then, Örebro has set aside at least 10 units for the homeless and has encouraged other municipalities to implement Housing First initiatives.
During times of instability, ProxyAddress in the UK offers a reliable address. It generates and delivers consistent 'proxy' address details using existing data from over 270,000 long-term vacant houses in the UK, as well as those given by partner organizations. Beneficiaries can use these addresses to get critical assistance services no matter where they are or how many times they have moved.
Let's have a look at these projects and the methods they used to increase safety for the vulnerable. The best part about best practices is that they are transferable, thus we hope these learnings can inspire other municipalities and project owners to take action in creating safe spaces for the homeless and the vulnerable: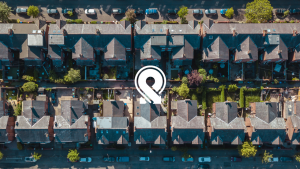 ProxyAddress, winner of The Innovation in Politics Award 2020 in the category Human Rights, gives UK's homeless their lives back by giving them an address. We spoke with architect Chris Hildrey about how he came up with the idea and how not even a pandemic could stop him from making the project come to life.
Read More »
In our Showroom we present exemplary political projects which successfully address today's challenges. Each month, we offer you a carefully curated selection of best practices which impact global settings through local change-making. 
DO YOU WANT TO CURATE AND SELECT THE GREATEST POLITICAL INNOVATIONS OF 2021 THAT DO THEIR PART IN ADDRESSING ECOLOGY AND COMMUNITY LIFE?
Then become a Juror to our fifth edition of The Innovation in Politics Awards this year and help us make a difference!
You can register as a juror here or send this link to someone you know who might be interested.