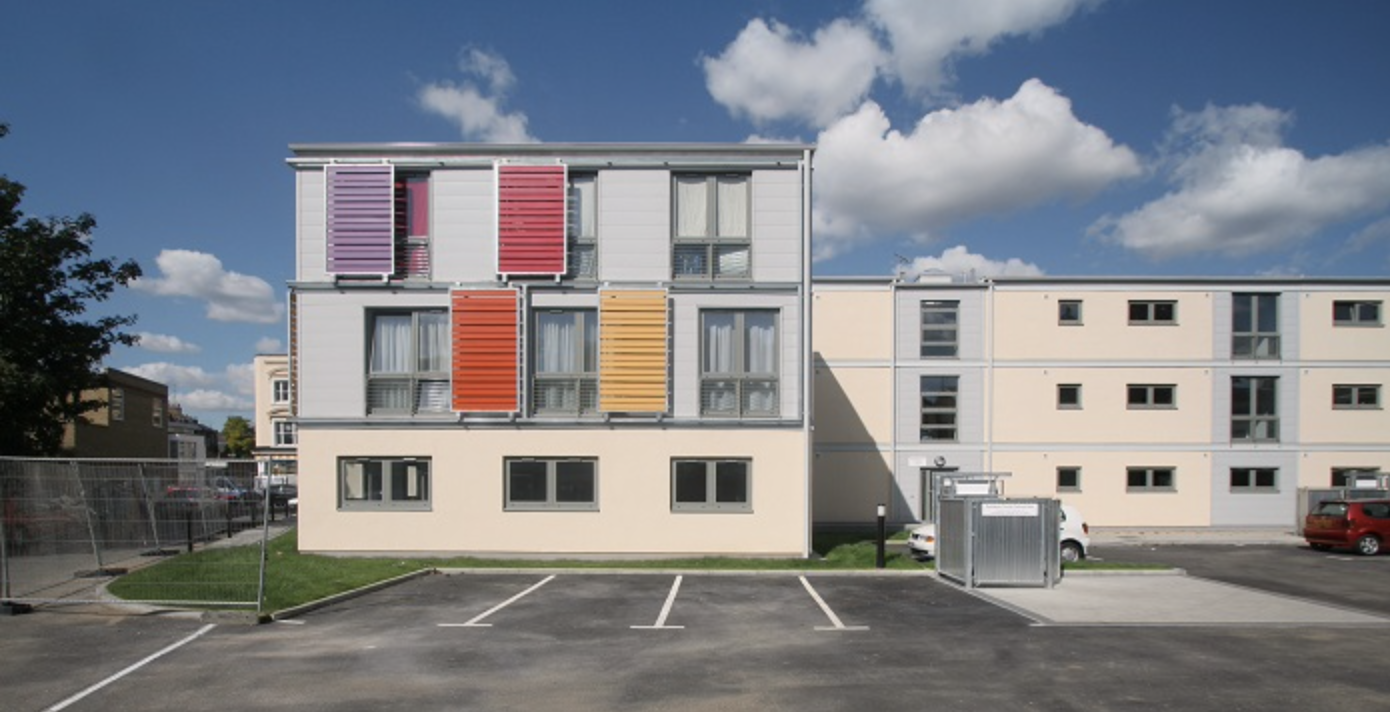 Modified shipping containers provide long-term and high-quality housing for homeless families.
LOCALS are priced out of the HOUSING MARKET
Ealing Council was one of the first local authorities in Europe to use innovative modular homes made from heavily modified shipping containers as temporary accommodation for local homeless people. Ealing's excellent transport links and outstanding schools mean it has been hit particularly hard by London's housing crisis: local people are priced out of the housing market and some find themselves homeless. With over 9,000 households waiting for social housing (and very little turnover of socially-rented homes) and almost 2,500 households currently in emergency housing, there was a need to act fast.


SAFE, PRIVATE HOUSING UNITS IN EALING
For this project, the council works in partnership with QED Sustainable Developments to offer 108 safe, private housing units for vulnerable families with nowhere else to go. The modular buildings are each self-contained, with their own kitchens and bathrooms. That means they offer a far better standard of accommodation than other alternatives, which usually only offer a single room for the whole family (a room in a bed and breakfast) with shared cooking and washing facilities.
high-standard, FLEXIBLE HOMES
The homes are built on sites which are earmarked for future development and are designed so that they can be easily moved to other sites when necessary. Despite this flexibility, the homes are built to the same rigorous standards as traditional buildings. They improve the neighbourhoods they are set up in by bringing derelict, run-down sites back into good use. All three modular housing sites are situated on land which was previously neglected and suffered from anti-social behaviour problems. The sites are now integrated into their local communities, improving daily life for everyone who lives there. Local community group Artification has run several projects at Meath Court, where residents of the new units have helped respected street artists to install major pieces of visual art on the buildings.
Project owner
Jasbir Anand
Local authority