ACT NOW is an international programme run by The Innovation in Politics Institute,  which supports local politicians in tackling the current challenges they face, such as migration flows, the climate crisis, and increasing social division resulting from the COVID-19 pandemic. The programme serves as the Institute's competence centre for social cohesion, citizen engagement and youth empowerment, and focuses on the local level.
Within the scope of the ACT NOW programme we have established an international network of mayors, experts from civil society, and young people from Europe, the Middle East, Turkey and Northern Africa, who share their knowledge and experience in an effort to improve wellbeing for all.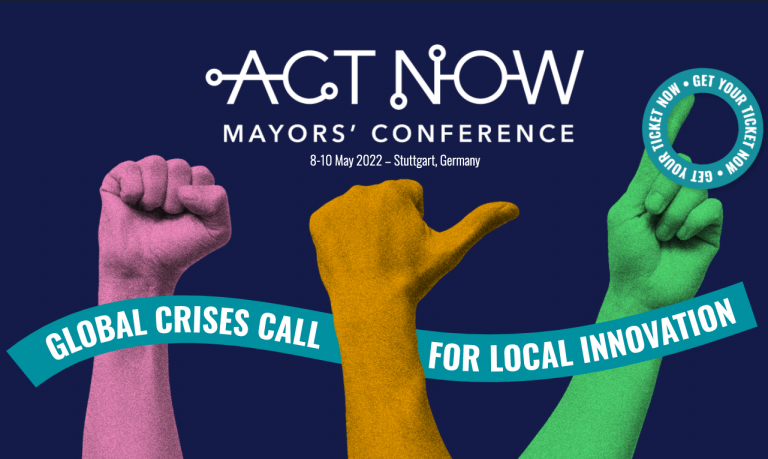 The ACT NOW Mayors' Conference 2022 brings together local leaders to share their experiences and insights, and to learn from experts in the field of local innovation. Here are five reasons not to miss out.
Read More »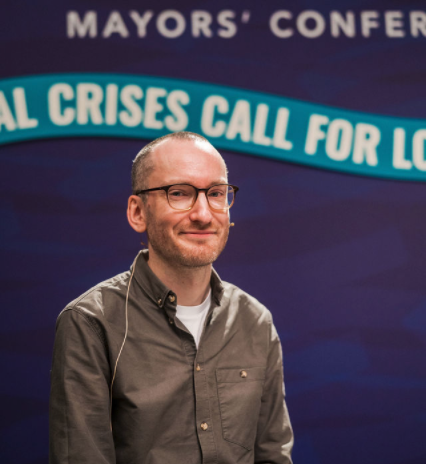 On the weekend of 12-14 November, nearly 200 people from throughout the MENA region and Europe took part in the Local Labs.
Read More »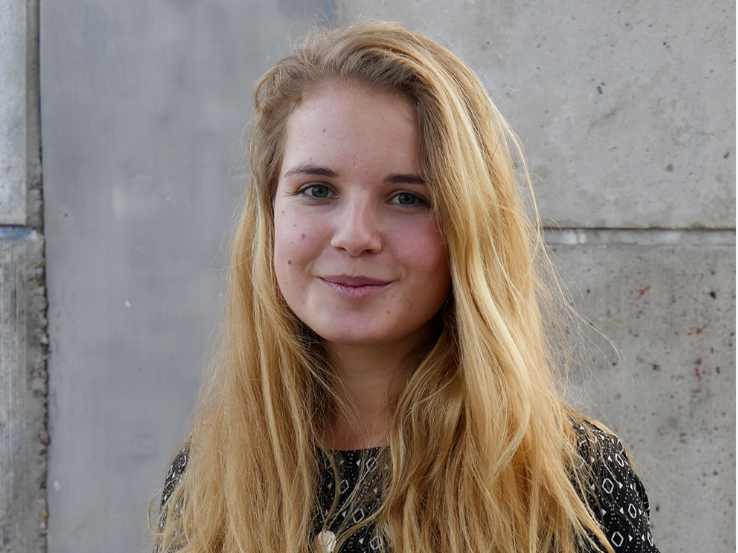 In November, 25 cities from the MENA regions will participate in the Local Labs and the ACT NOW Sprint.
Read More »
ACT NOW EMPLOYS A PROVEN METHODOLOGICAL APPROACH WHICH COMBINES THE FOLLOWING ELEMENTS:
The Innovation in Politics Institute team researches ongoing best practice in cities and municipalities and presents the know-how and experiences identified in the projects it studies. ACT NOW uses this research to develop best practice prototypes designed to be easily implementable in other municipalities and cities.
From this pool of projects, mayors in the ACT NOW network select the ones which they identify as most promising and that they would like to implement in a form tailored to the specific needs of their city or municipality.
The team supports mayors in the planning, adaptation, and implementation of these projects and introduces local actors who have already successfully implemented such projects as a source of knowledge.
Reproduction in other Communities
Successfully running projects are again presented to a large number of mayors and further application is supported by ACT NOW.
FOLLOW ACT NOW ON SOCIAL MEDIA!

Mayors' Conference
Unique exchange platform for local leaders, civil society, experts and young people from the MENAT region.
Mayors'
Network
Supporting local leaders in promoting peaceful, cohesive and prosperous communities.
Youth
NETWORK
Empowering young change-makers by giving them a voice and the skills to take action.
Local
Labs
Bringing together local stakeholders with experts from our international pool of best practices.
NOW - Connecting the Dots
Strengthening cross-cultural learning and social cohesion through connecting, supporting and empowering young people from Europe and the MENA region in their political lives.
What People Say about ACT NOW
It is a great inspiration to see how our shared values can become actions within our diverging geopolitical contexts. Through the network, I was able to meet excellent mayors whom we continue to deal with almost every week, and I also met technicians and architects that I want to host in my city. To share and learn from amazing colleagues and talented professionals is a real opportunity and I'm grateful for that!
Isabella Conti
Mayor of San Lazzaro di Savena, Italy
The ACT NOW Youth Programme was a call for action, showing us that there is no specific moment to wait for to voice our ideas, because the moment is NOW! Activists, politicians, and young people from different countries presented their grassroots initiatives in this shared and international space. It was the communication achieved through this interactive environment that equipped us, the participants, with practical ideas to bring back and implement in our respective communities!
Erka Tana
Albania
ACT NOW is an excellent source of ideas and new perspectives. Sharing experiences with municipalities across the globe has been both inspirational and practically beneficial. Our common focus is building long-lasting relationships based on respect, diversity and love for the community.
Qëndron Kastrati
Mayor of Kamenica, Kosovo
ACT NOW provides real and successful learning experiences, builds the capacity of its members and creates a platform to exchange and test new ideas. It's a great network that connects mayors from different backgrounds and cultures who share the same principles and values and support their communities in working collectively to improve people's wellbeing. ACT NOW gave me the opportunity to meet wonderful professionals and an incentive to stay the course in pursuit of a better world.
Mohamed Saadieh
Mayor of Deirnbouh, Lebanon
This ACT NOW Youth Programme not only taught me ways to share my voice through a series of group activities, but it also connected me with young people all over Europe with similar interests in change-making! I enjoyed the programme as it was perfectly suited for people my age with lots of bonding time and don't forget the pizza of course ;). It's so important that there are programmes like this that are accessible to young people and encourage us to be a changemaker in our communities!
Fahima Elmi
Netherlands