HEINRICH BÖLL FOUNDATION: BEST PRACTICE FOR SHARED SPACES IN EUROPE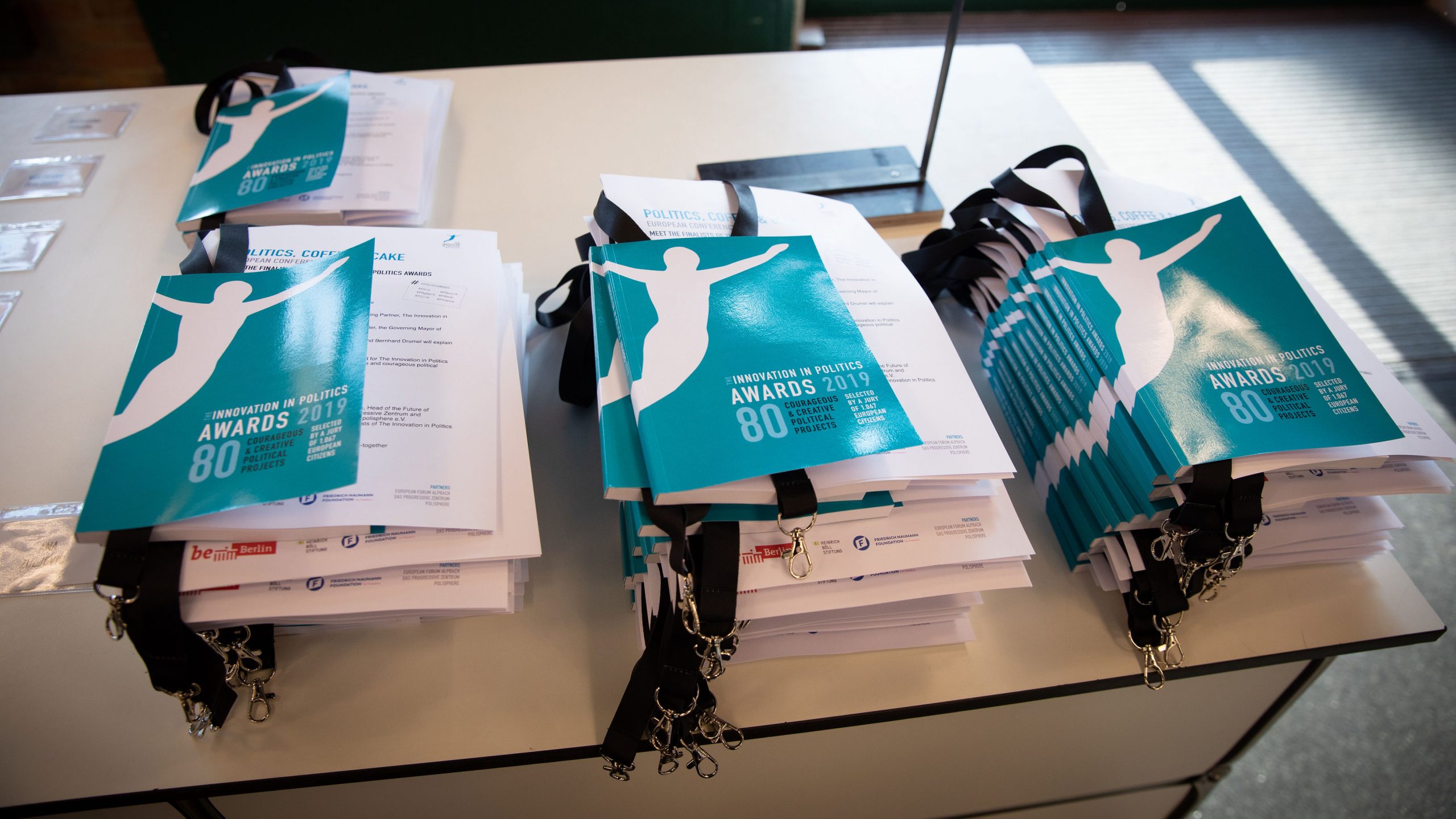 Finalists from The Innovation in Politics Awards 2019, researchers, civil servants, social entrepreneurs and local politicians came together to inspire and learn from each other how to create shared spaces where politics, society and business can connect and shape the future.
How can we increase participation? How can we connect the digital and analog worlds? In what way can shared space bring together urban and rural places? – These and other questions were the starting point for the workshop. In the first round, the finalists shared their insights and experiences in setting-up or revitalising shared spaces. During the second round, all the participants discussed in more detail certain aspects of shared spaces, for example gathering political support for a new idea, scaling a project and building trust within a shared space. 
The participating finalists were representatives of the following projects:
IRELAND: A NEW PUBLIC LIBRARY STRATEGY – INSPIRING, CONNECTING AND EMPOWERING COMMUNITIES
THE CITY OF GDANSK: ACTIVE CAFE
CITY OF OMEGNA: MASTERPLAN TO IMPROVE THE TOWN FOR THE COMMUNITY AS A WHOLE
FERLA AGORÀ: IDEAS SQUARE FOR CITIZENS TO TAKE PART IN DEMOCRATIC PROCESS
FROME: COMMUNITY FRIDGE TO SAVE FOOD
ATHENS: OPEN SCHOOLS FOR THE BENEFIT OF THE WIDER COMMUNITY
GUOSTAGALIS: QUALITY SERVICES FOR THE RESIDENTS
The best practice workshop "Innovation for Shared Spaces" took place at the Heinrich Böll Foundation in Berlin, and was facilitated by The Innovation in Politics Institute Germany and Polisphere.