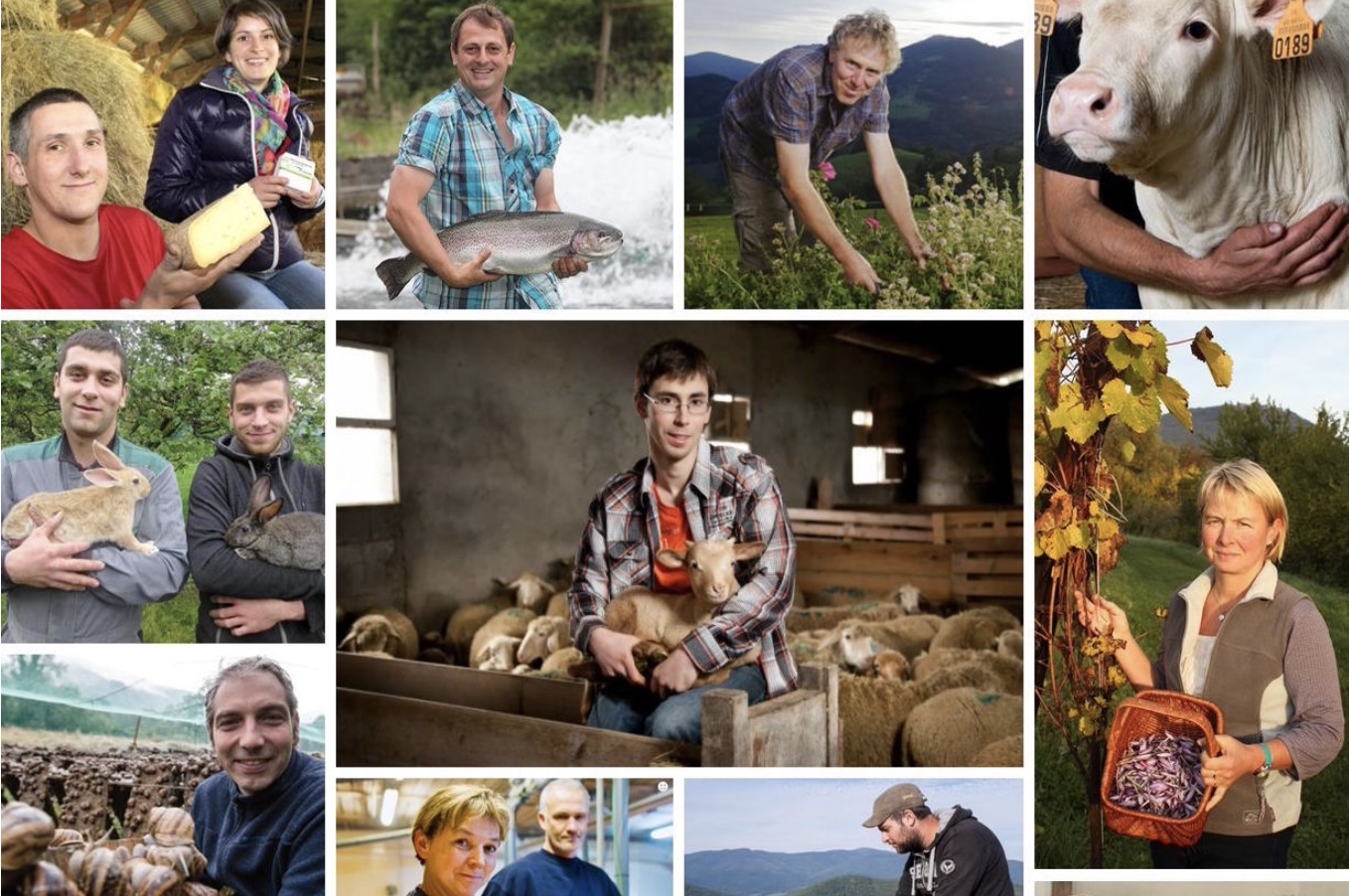 This is the supermarket where the notion of "eating local" finds its most accomplished form of expression; behind each product offered for sale there is a producer who commits himself and is present in the shop in direct contact with consumers.
a SUPERMARKET BELONGING TO FARMERS
Municipal Councillor and vegetable farmer Denis Digel initiated Coeur Paysan (Farmer's Heart), a supermarket which belongs to 40 farmers in the Alsace region. Together they bought this former hard-discount food store, so that they could sell their products directly.
ENDING FOOD ANONYMITY
The core idea behind this concept is to end food anonymity by re-creating links between producers and consumers, restoring food seasonality, and thereby bring back the connection to time, taste, and territory. The store, situated in the City of Colmar (125,000 inhabitants), offers a very diverse product range covering all food needs.
PRODUCTIVITY FROM THE HEART
This form of direct distribution enables the farmers to apply their skills and expertise, to get just and fair compensation for their work, to encourage a new form of local economic development, and to support the territorial grid. By associating the heart symbol with their project, the farmers remind everybody that their role in society goes beyond productivity. They demonstrate they also have a responsibility: to feed their fellow citizens with quality products while respecting the environment.
Project owner
DENIS DIGEL
Councillor