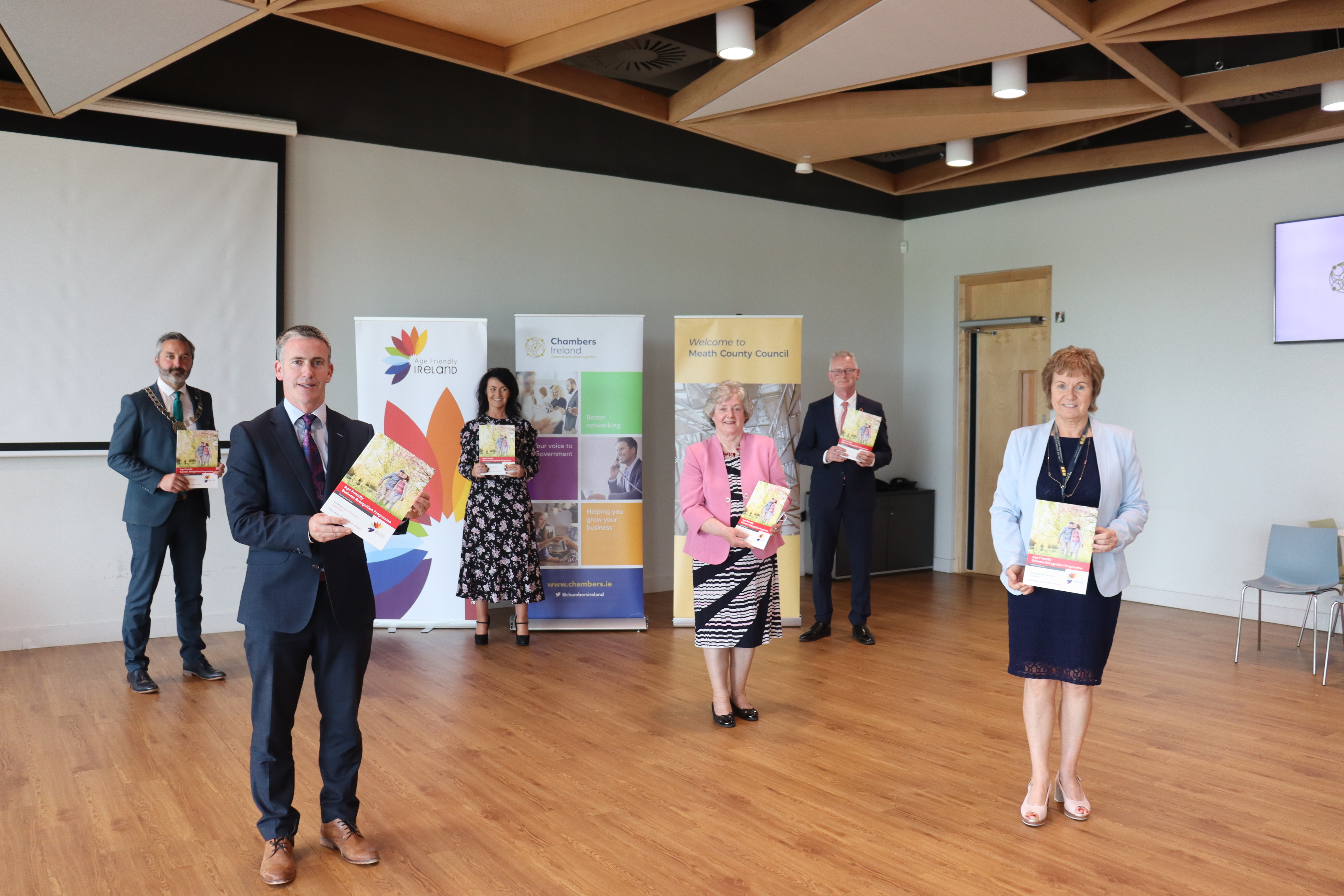 Businesses consult with older customers about the changes they could make to improve their services, and in doing so engage with an often neglected but expanding consumer base.
OUR NEEDS CHANGE AS WE AGE
The Age Friendly Business Recognition Programme is managed by Age Friendly Ireland, a shared service of local government hosted by Meath County Council. The programme provides training and support for businesses to help them to make their services age friendly. As we age, our needs change; for example, many older people experience hearing loss, visual impairment or restricted mobility. By being aware of older people's needs, businesses can provide a better service to all of their customers.
ADAPTING BUSINESSES TO OLDER CUSTOMERS
Businesses consult with their older customers and commit to making changes to improve their service for older people. They can commit to low-cost changes, such as changes in seating; or to higher-cost actions, like improving a building's accessibility. Older people's representatives participate in training events for businesses, sharing their experiences and providing advice on the types of changes they would like to see. After they have achieved Age Friendly Recognition status, participating businesses are visited by older people on 'mystery shopper' trips to assess how age friendly they really are.
PREPARING FOR POPULATION AGEING
The programme helps to prepare society for population ageing by assisting businesses in considering the needs of older customers – a segment of the market which is all too often overlooked. Businesses can thus fine-tune their services for older people – a group who make up a substantial customer base, have significant spending capacity, like to buy locally, and appreciate good customer service. The programme was significantly reinvigorated during 2020 and 2021 with a host of online training provided to businesses across the country.
Project owner
Sean Drew
Cathaoirleach of Meath County Council
Project owner
Sylvia McCarthy
National Communication Manager