This rainwater collection project involves building storage reservoirs in kindergartens, educating preschoolers about the importance of rainwater and the water cycle, and encouraging effective management of rainwater on school properties.
ECOLOGICAL EDUCATION
The City of Ostrów Wielkopolski believes in the importance of ecological education from a young age, empowering children to learn about and make a positive contribution to the local environment, and to share this knowledge with their parents and grandparents.
THE IMPORTANCE WATER CONSERVATION
The Catch the Rain project teaches preschoolers about the importance of rainwater through the construction of rainwater storage reservoirs at local kindergartens and the integration of environmental education activities. Through this programme, children learn about the water cycle, water conservation, and how to care for plants from a hands-on perspective. So far, the project has seen the installation of storage reservoirs in five kindergartens, with a sixth planned for 2022. The initiative, part of the Green and Blue Policy of the city and developed with external funding, is aimed more broadly at building awareness and encouraging residents to manage rainwater on their properties more effectively.
ENVIRONMENTAL AND ECONOMIC BENEFITS
Through this initiative, the city has become involved in the topic of water conservation and promoted the importance of rainwater to the local environment. The project has both environmental and economic benefits, as it not only helps to protect the environment, but also reduces household bills by using rainwater for household chores. It has also been successful in bringing the local community together, with more and more educational institutions joining in to build a network of kindergartens that collect rainwater and to raise awareness for the topic of environmental protection.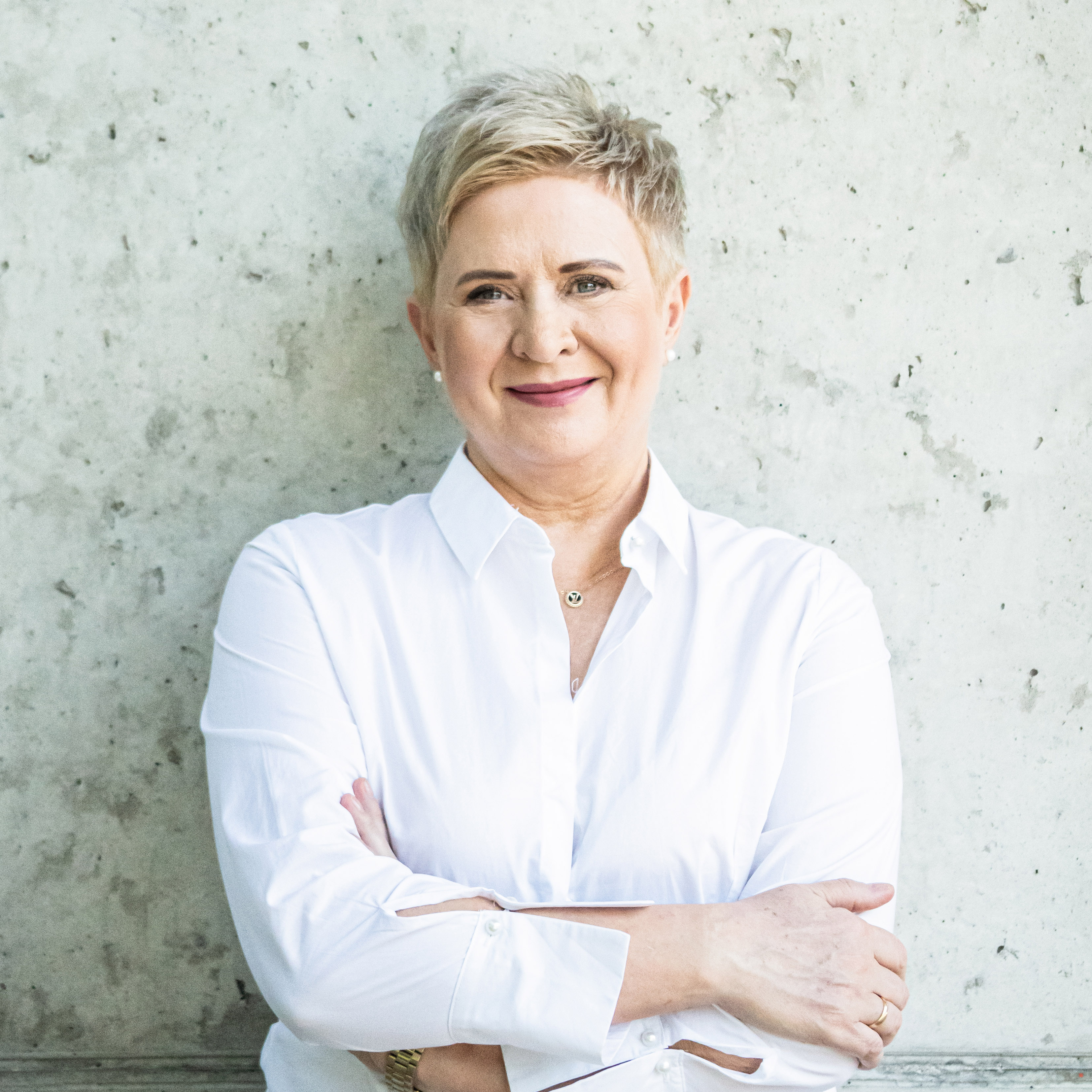 Project owner
Beata Klimek
Mayor of Ostrów Wielkopolski