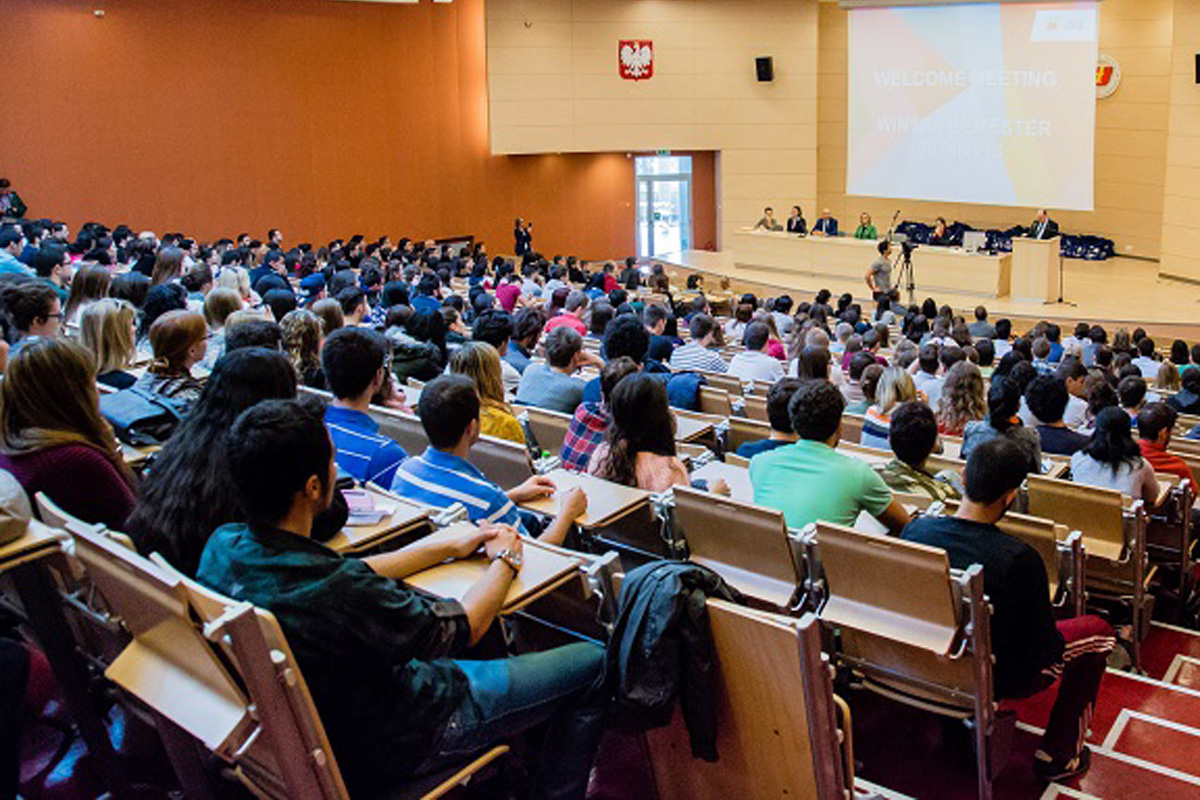 A programme of scholarships, training, and competitions encourages students to come study in the the City of Łódź, Poland, and stay for a lifetime career.
A VIRTUOUS CYCLE OF SUPPORT FOR STUDENTS
The City of Łódź created this programme in 2008, in partnership with the largest Łódź universities and leading local employers. The main aims are encouraging young people to start studies in Łódź, supporting the development of students' professional careers, and providing local employers with highly qualified staff.
a VARIETY OF ATTRACTIVE INITIATIVES
The most important initiatives are: a Scholarship Programme in which participating employers fund scholarships in highly sought-after fields of study; an Internship Portal through which young people can gain work experience in internships and on-the-job training in the best companies in Łódź; free, professional training, organised in cooperation with the partners of the project; the 'Youth in Łódź – I have an idea for a startup' competition dedicated to future and current young entrepreneurs in Łódź; the Meet Local Employers series of visits to local employers; and, a discount card which entitles students from Łódź to discounts of up to 40% with partners of the project (cinemas, theatres, sport and leisure centres, restaurants, and language schools).
CAREERS IN LOCAL AND INTERNATIONAL COMPANIES
The programme has been carried out continuously since 2008. Results of the programme to date are: ten editions of the Scholarship Programme with 351 scholarship holders; eight editions of the Internship Programme with over 1,400 completed summer internships; ten editions of the 'I have an idea for a startup' competition with over 1,300 participants and about 200 companies which were established thanks to the contest; over 400 training sessions which trained about 6,000 students; and, over 13,000 discount cards given out to students. Over ten years of the Youth in Łódź programme, a dense network of connections has been established and cooperation has cascaded into other fields. The development of relationships and connections has resulted in a mutual growth of trust between the science and business environments, strongly supported by the City of Łódź Office as an umbrella institution. The permanent presence of the programme helped young people in Łódź start careers in leading local and international companies on transparent and equal terms. Furthermore, under the patronage of the programme numerous student organisations carried out about 150 events every year at the universities.
Project owner
Hanna Zdanowska
Mayor of Łódź