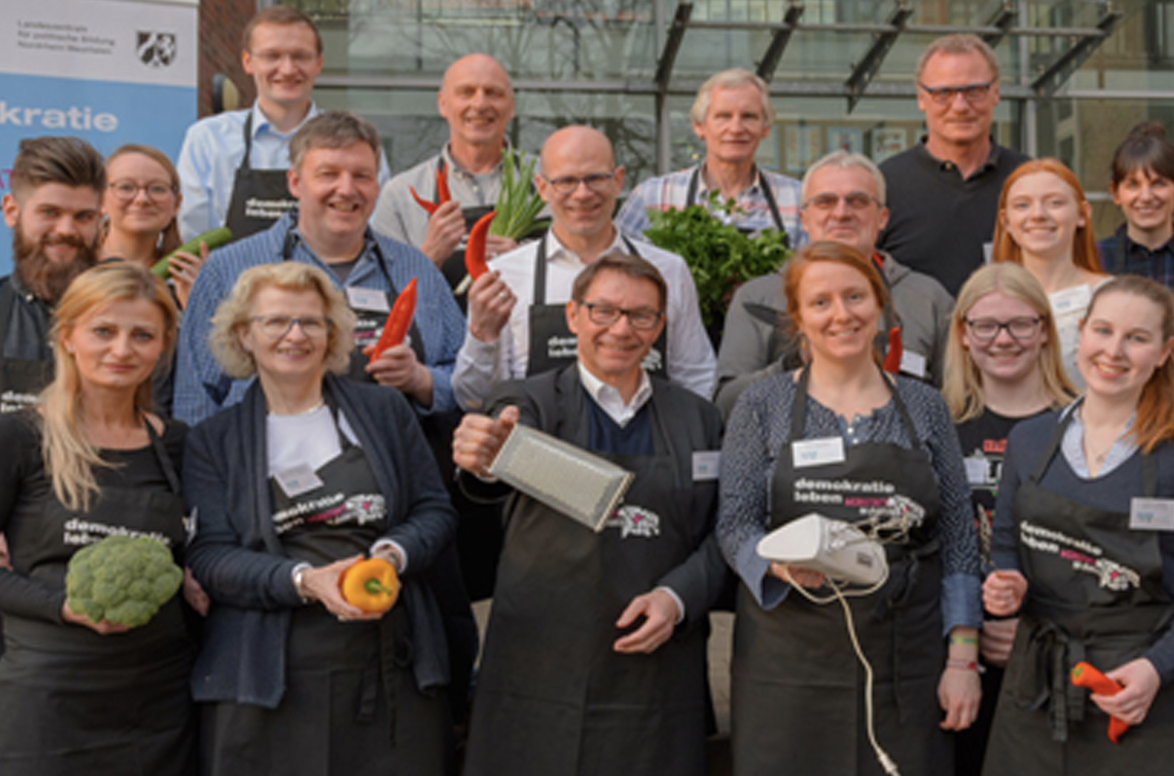 This initiative is about sharing a public meal as part of a quarterly event, where citizens and politicians come together to cook, eat, and discuss.
CHATTING, EXPLORING, GETTING TO KNOW EACH OTHER
Cooking together is a great way to connect people. In Bielefeld's Ostmannturm district, citizens, local politicians, and civil servants come together quarterly to prepare meals and eat together. Sixteen participants work on four cooking stations, where four participants are representatives from different political parties.
CASUAL TALKS ABOUT SERIOUS TOPICS
The outstanding democratic aspect of this approach is its open end. People are invited to talk with the aim of creating a cluster from which the local administrations can form follow-up projects. Dishes of Turkish, Indian, Polish, and German origin are cooked and casual conversations quickly emerge. This fosters the addressing of neighbourhood issues – such as the socially problematic situation around drug use at the railway station, or the need for new bicycle parking – and therefore provides incentives for cooperation on new projects. Even the structure of the event itself is open for improvement, with ideas to prolong conversational windows while cooking being introduced, and the instigation of a visualisation of project outcomes.
creating an UNBIASED POLITICAL Space
Creating a space that is both inclusive and political, with a low threshold for open communication, is the innovative strength of the Cooking and Chatting ('Kochen und Klönen') project. While cooking, everyone has a task and teamwork is necessary, building the perfect basis for starting a conversation. It is a win-win situation for politicians and citizens alike as they can discuss the needs of the neighbourhood and wishes from politicians on an informal level, find shared interests, or debate topics that are of interest to citizens. With financial support from the Federal Centre for Political Education (Landeszentrale für politische Bildung), the unbiased political setting of the events is ensured.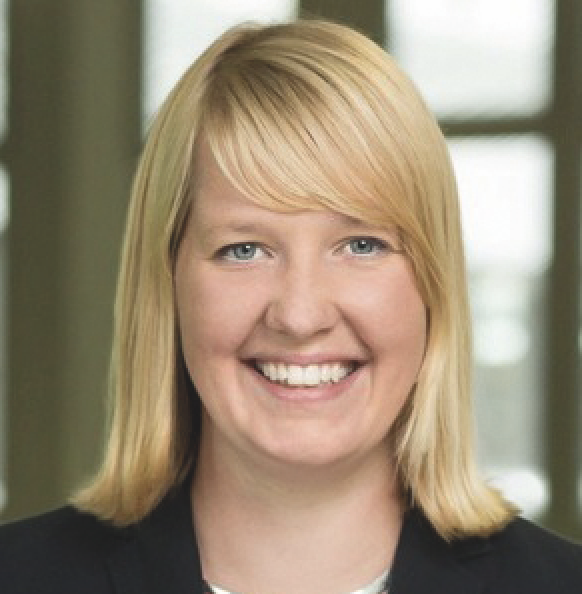 Project owner
Wiebke Esdar
Member of Parliament