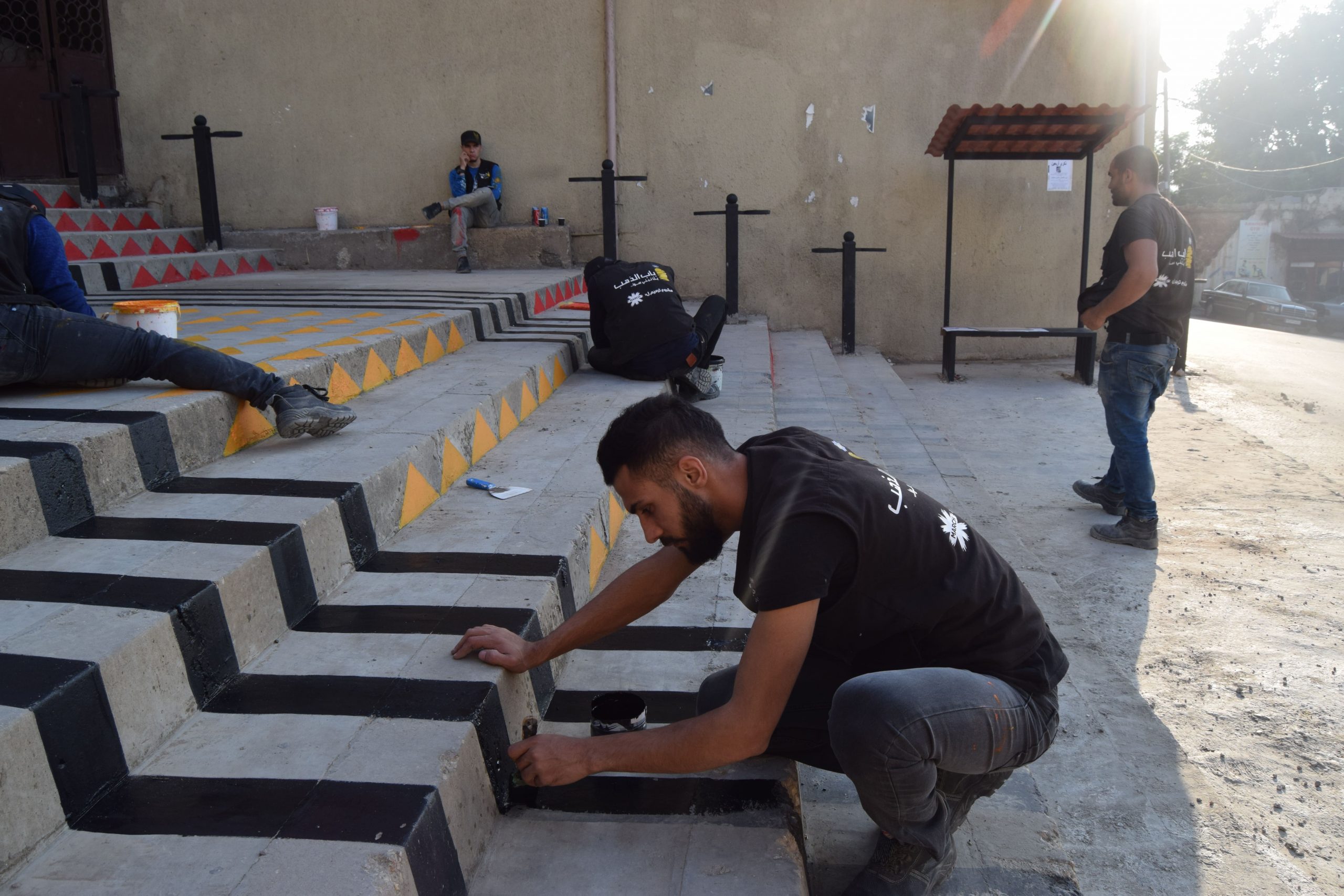 This programme counteracts conflict and radicalisation among youth from two feuding neighbourhoods in Tripoli, Lebanon's northern capital, by creating an empowering counter-narrative that allows for positive actions, such as beautifying public spaces.
FEUDING NEIGHBOURHOODS
An Alawite and a Sunni neighbourhood in Tripoli have been plagued by cross-generational resentment. Extreme marginalisation and poverty left young men and women from these communities with a deep sense of hopelessness, which made them vulnerable to radical ideologies and resulted in violent clashes.
TRAINING EX-FIGHTERS and victims
The organisation MARCH has recruited vulnerable young people, such as ex-fighters and young female victims. They engage in cultural activities, are taught skills including construction and graphic design, and receive psycho-social support to help them channel their emotions and contribute to rebuilding their community. MARCH launched the Beb El Dahab initiative by renovating a marketplace that was destroyed by the war through the youth's collaborative efforts. The men worked on rebuilding and renovating the shops while the women worked on designing and producing all the branding material. Relying on a cyclical model of social impact, Beb El Dahab employs local craftsmanship and focuses on developing the youth's potential.
CONTRIBUTIng TO PUBLIC SPACES
The practice allowed over 300 previously feuding young people to be reconciled, while also rebuilding the neighbourhoods that had been ravaged by the long sectarian war they had taken part in. Over 350 shops were rehabilitated on former demarcation lines, whilst public and green spaces were created and beautified. It has also contributed to empowering young women and expanding their skills, which is particularly important in a patriarchal and conservative environment where they suffered from extreme marginalisation.
They learned from each other's stories and they saw that they weren't that different after all. This gave them the chance to move past the narrative that they had been so indoctrinated in.
Project team
Kinda Majari
Project Coordinator MARCH Lebanon