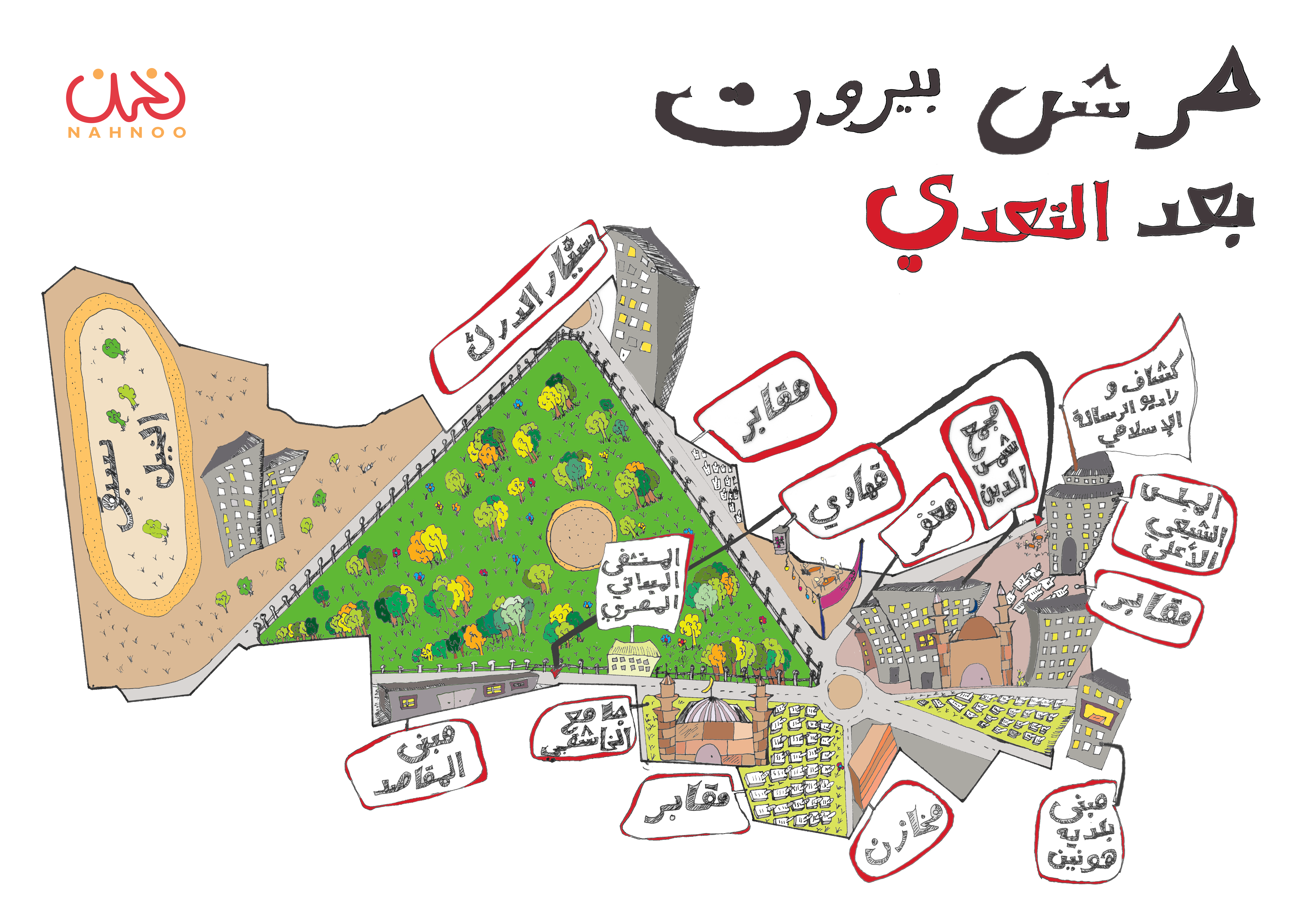 An advocacy campaign aims to revive a park in Beirut in an inclusive and participatory way, offering the opportunity for surrounding neighbours from different backgrounds to meet and share a space instead of being separated by it.
ISOLATED COMMUNITIES
Closing Horsh Beirut, the only park in Beirut, separated different communities, confining them in their segregated living environments. This division increased tensions by removing a common space to mix and get to know each other. It increased fear and feelings of rejection for one another.
JOINT CAMPAIGNING
Aiming to reopen the park for all as an inclusive public space, Nahnoo – a youth-led NGO, started a comprehensive advocacy campaign involving mainly youth, NGOs, and neighbours from all backgrounds. Over 100 young people were trained to organise public discussions and artistic events, attracting more than a thousand participants.
REOPENED and REVITALISED
After five years of campaigning, the park reopened. Hundreds of visitors come every week and activities, such as scouts' practices, open-air classes, and yoga, take place. Through the joint campaign different communities worked together for the same cause, leading to more understanding and acceptance.
They get to know each other and feel like they belong in the same place, which is very important in our society which is very divided.
Project owner
Joanna Hammour
Project Manager NAHNOO