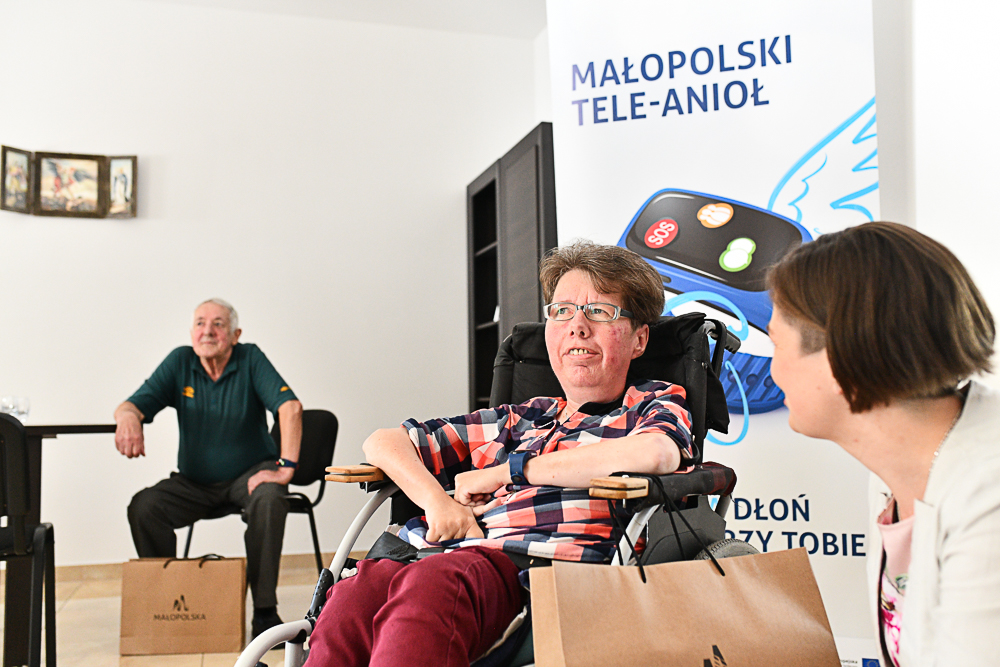 A free security wristband connects elderly and disabled residents with a 24-hour emergency response team.
WRISTBANDS FOR RESIDENTS IN NEED OF SUPPORT
The Małopolska Tele-Angel project is aimed at 10,000 dependent Małopolska residents who need support in performing basic everyday activities due to their age, illness, or disability. These residents now have the possibility to quickly call for help in the event of a threat to life, health, or safety through contact with the Telecare Centre. Participants receive a free security wristband equipped with an SOS button and a SIM card which has a 24-hour voice connection with the Centre which is staffed by paramedics, Telecare assistants, and a psychologist. The wristbands have a built-in fall detector, GPS, and a heart rate monitor allowing rescuers to monitor the participants of the project remotely.
improving QUALITY OF LIFE FOR DEPENDENT PEOPLE
The project uses TELEOPIEKA's modern information and communication technologies to provide 24-hour care for dependent people. In combination with care services provided in the participant's place of residence (by carers and neighbours), the project increases comfort and a sense of security, extends the period of independence at home, and improves the social activity of dependent people. The focus is on the people, therefore the scope of support is adjusted individually to the needs of each participant.
TRAINING RESIDENTS to provide CARE SERVICES
This project provides care and neighbourhood services to those most in need of support; 3216 single, dependent, unaccompanied persons. The scope of support is determined on an individual basis, with an average of 20 service hours per month, provided by carers or trained neighbours. Care and neighbourhood services include assistance with everyday activities, hygienic care, and getting out of the house. Approximately 1,600 neighbours (8-hour training) and 160 carers (80-hour training) have been trained to provide these services. Małopolska residents have been employed throughout the implementation of Telecare and care and neighbourhood services. Volunteers are also involved in the project's activities for elderly and dependent people.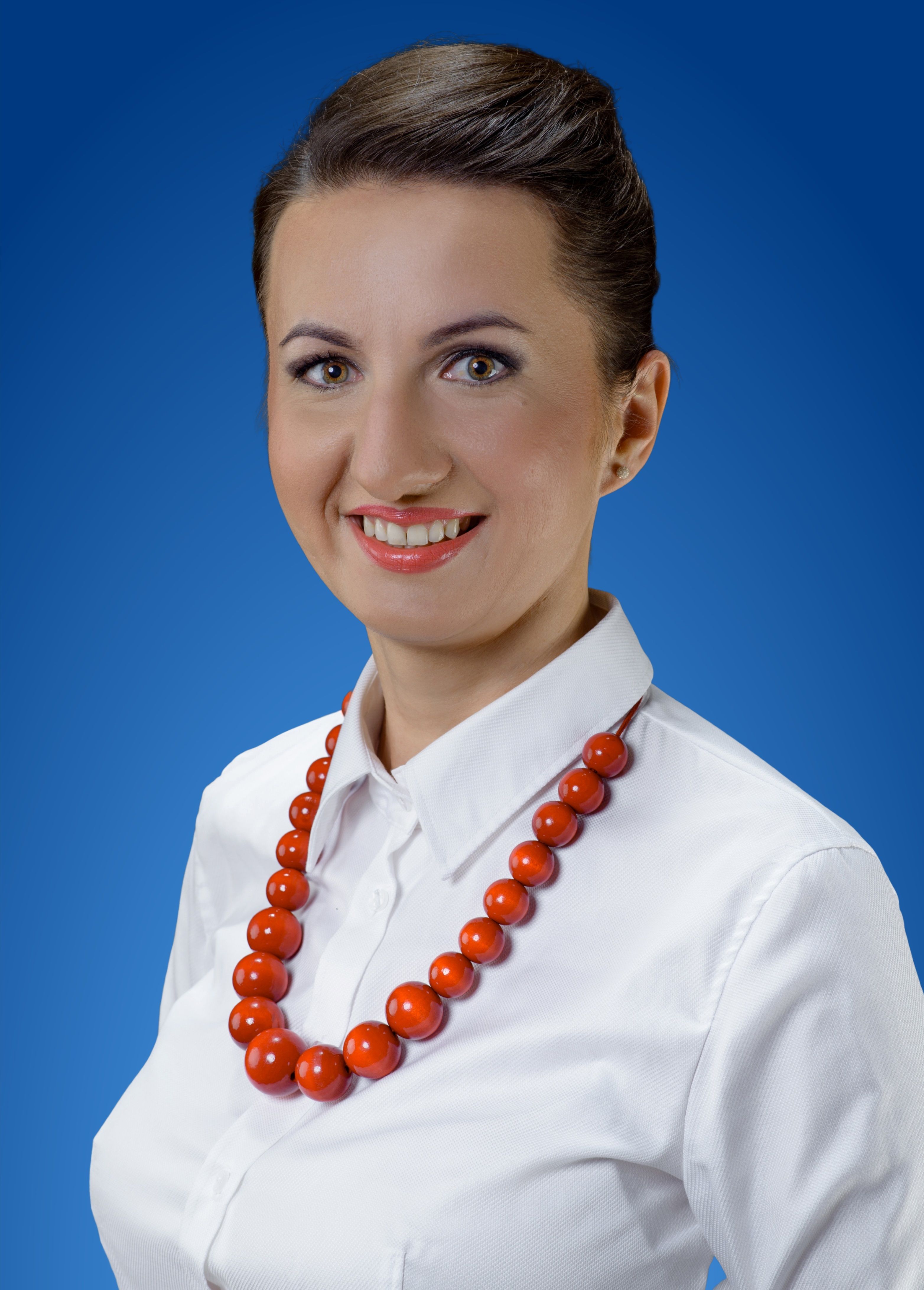 Project owner
Marta Malec-Lech
Member of the Board of the Voivodeship of Lesser Poland