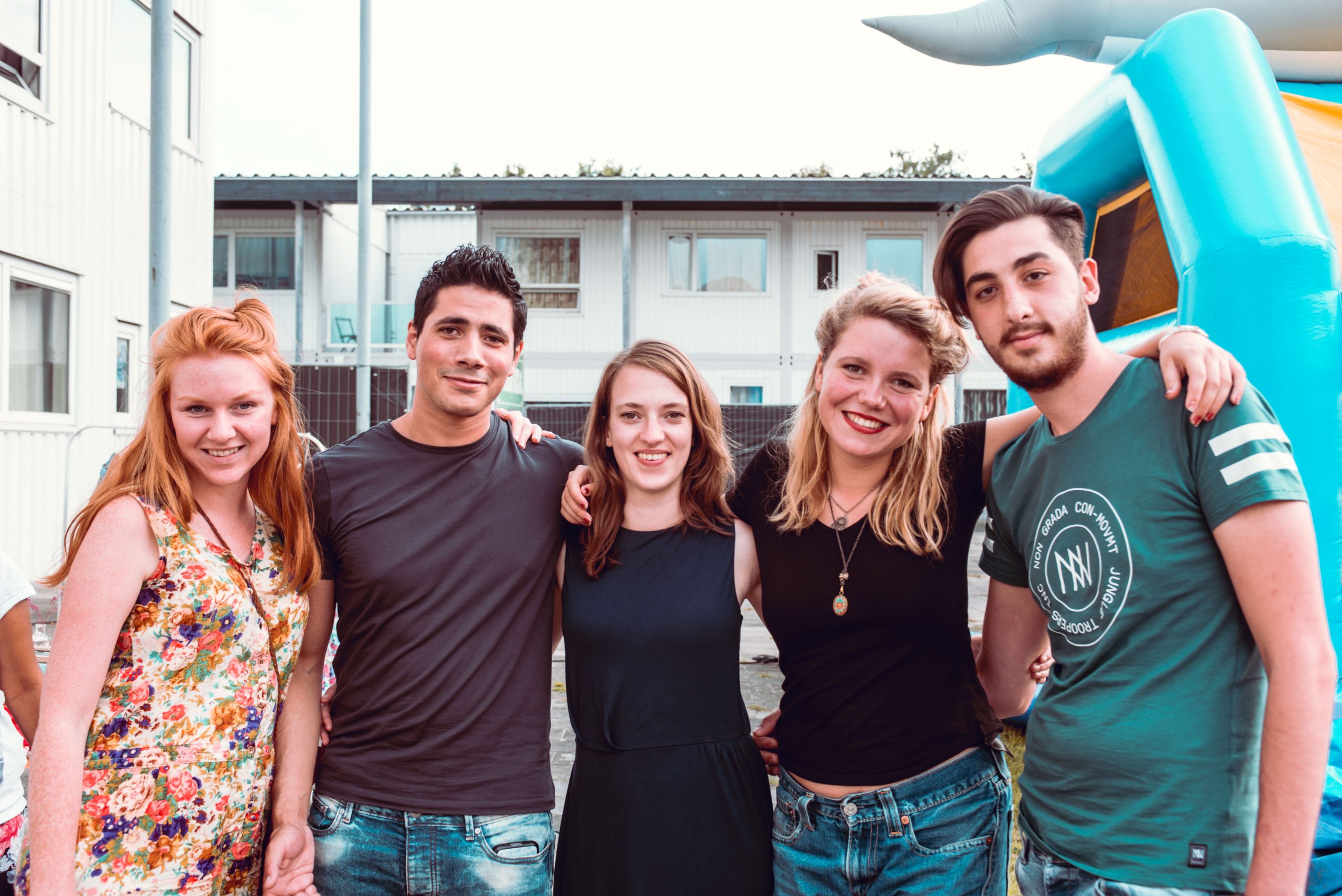 Startblok Riekerhaven aims become more that just a housing project, and function as a self-managed community for Dutch young people and young foreigners that provides a good start to adult life in the Netherlands.
LACK OF AFFORDABLE HOUSING
In 2015, many young refugees and students needed to be housed in Amsterdam in a situation where finding affordable accommodation was already extremely difficult. Startblok Riekerhaven (SR) created a living space for both groups, combined with an active community life to support integration into society.
CREATING OWNERSHIP
SR offers affordable housing for 565 young tenants, mixing local and newly arrived young people. Residents collectively take responsibility for their own living environment, which adds to a sense of ownership and community. A team of ten residents, under the supervision of a project coordinator, manage all the day-to-day running of the project. Aside from these ten paid employees, there are also many residents involved in roles that result in a monthly discount on their rent; for example, as hallway managers, handymen, translators, and cleaners. Additionally, a foundation has been set up by a group of residents who voluntarily organise activities and events for all residents.
MORE CONTACT, BETTER INTEGRATION
As the project is still fairly new (it has existed for three years now), it is difficult to draw any definitive conclusions. Research carried out by the Technical University of Delft has shown that living at Startblok helps newcomers become acquainted with the city, the culture, and the language faster. Knowing their neighbours and participating in events, they experience less of a barrier to asking for help and building networks. The concept has been replicated nationally and internationally.
You see that the people who put a lot into it get a sense of responsibility, of ownership of the project. They are also the ones that get the most out of it.
Project team
Saskia Guzman Morales
Communication Officer Startblok Riekerhaven