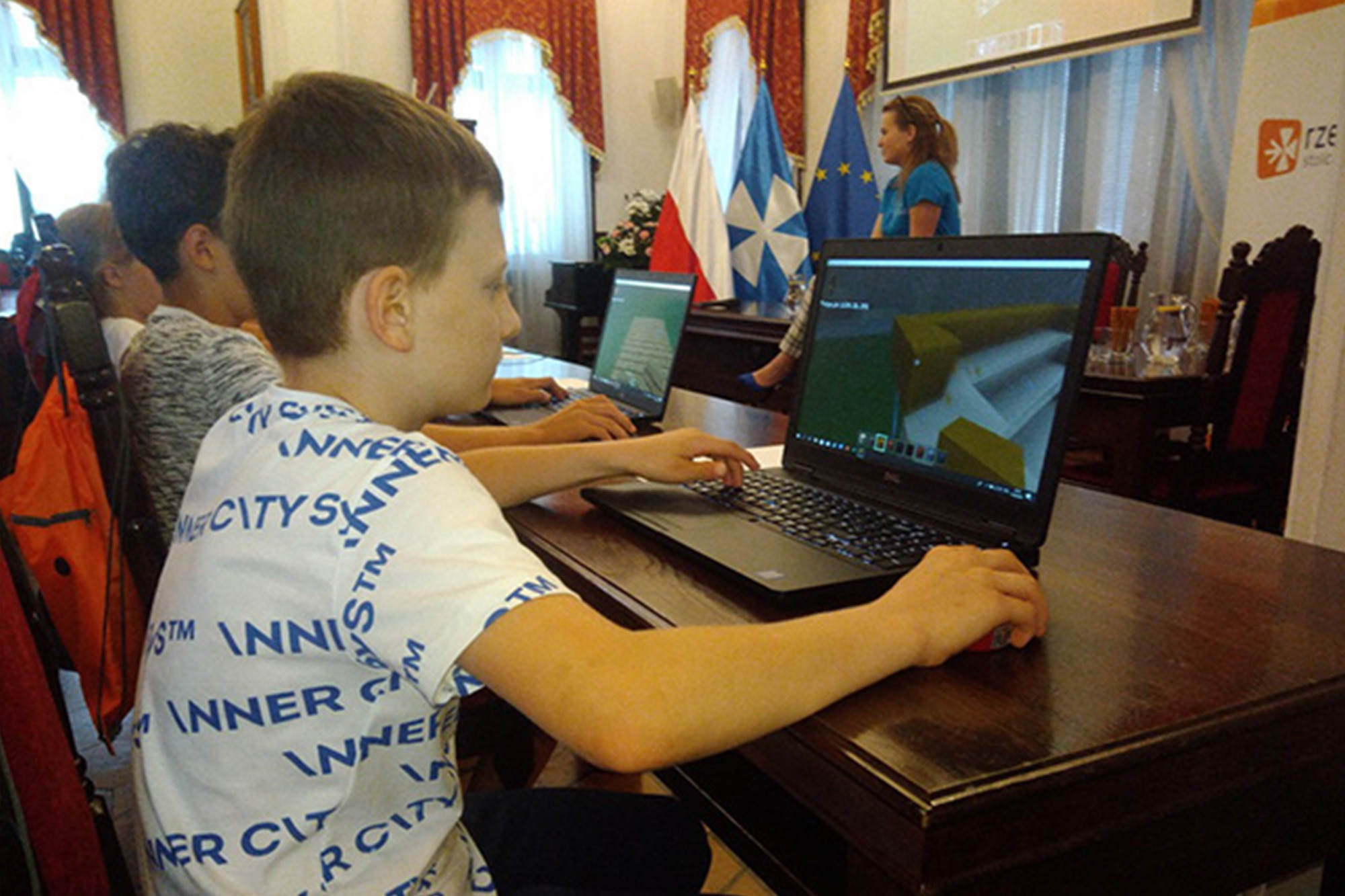 A computer game is used in a playful way to teach computer programming to children.
A POPULAR GAME TO TEACH CODING
The aim of this project is to provide extra-curricular classes in computer science, in all primary schools in Rzeszów. The focus of these classes will be to learn programming based on one of the most popular games in the world: Minecraft. Minecraft: Education Edition is, in fact, an educational tool using the popular game as part of the teaching process.
an ATTRACTIVE WAY TO LEARN PROGRAMMING
Several dozen computer science teachers from Rzeszów's primary schools have already been trained in how to use Minecraft in class. During the workshops, the teachers learned to apply the game to teach children programming. Programming is a key skill in the modern world, but it is difficult to master, so it must be taught in a way that is attractive for students. Coding, based on a popular game, is not only great fun, but also develops logical and creative thinking. This project prepares students to move around in an increasingly computerised world, as well as providing an opportunity to find one's place in the future labour market.
CHILDREN CAN BE CREATORS, NOT JUST CONSUMERS
Normally, teaching modern languages and programming methods begins and continues at secondary level. In a fast changing reality, the teaching of children from low grade primary school onwards accelerates their development as active participants and creators, not only consumers, of information technologies. By training 50 teachers from Rzeszów in programming and teaching the basics of programming, the city has strengthened its educational offer. The inclusion of the most modern programming methods gives parents of pupils the certainty that their children are in the best possible position in this modern information society.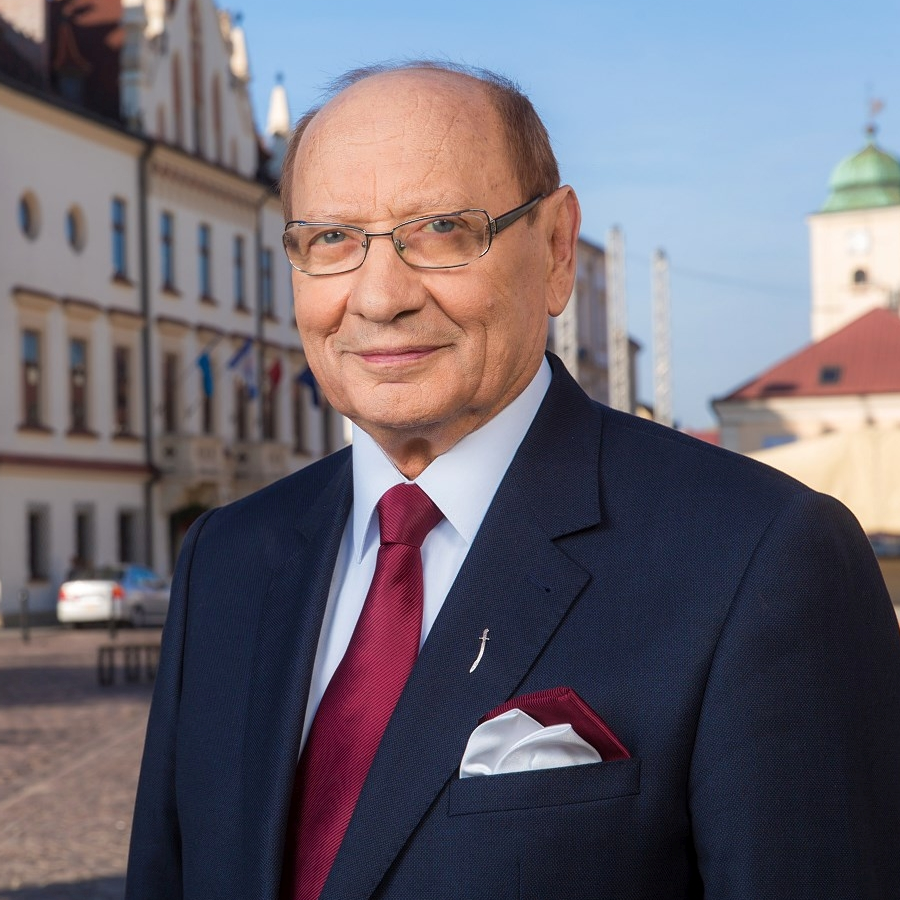 Project owner
Tadeusz Ferenc
Mayor of Rzeszów