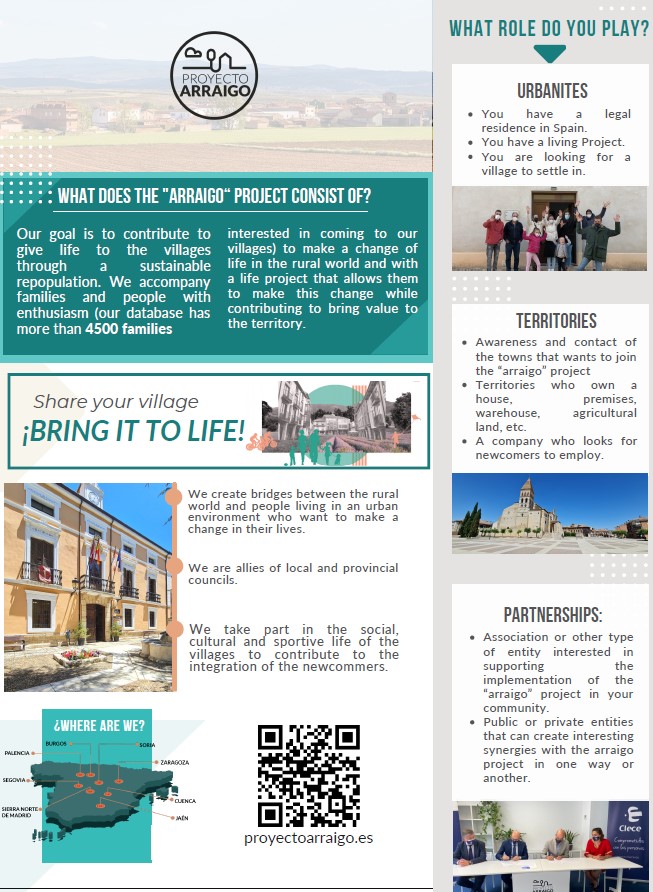 A social enterprise facilitates the transition from urban to rural living by working with rural communities to help them integrate new arrivals.
ASYMMETRIC POPULATION DISTRIBUTION
Population distribution in Spain is asymmetric: 80% of the population live on 20% of the land. While the central and coastal regions are densely populated, many other provinces in Spain resemble demographic deserts, with fewer than twelve inhabitants per square kilometre. In addition, living in Spain's major cities can be hard for low to medium-income families due to high living costs and long commutes.
FACILITATING THE MOVE FROM URBAN TO RURAL AREAS
Many families (there are currently more than 4,000 in the database) are interested in moving to a more rural location and living closer to nature, but making this happen is not easy. Project Arraigo is a social enterprise established four years ago with the objective of making it easier to move from urban to rural areas in Spain. The project works with the main stakeholders in rural areas – the administration (mayors), property owners, local companies, and residents – to enable people to come and live in these regions.
BUILDING BRIDGES BETWEEN NEWCOMERS AND THE COMMUNITY
Project Arraigo has supported facilitation of the transition from urban to rural living in more than thirty villages of different sizes and with different characteristics. Since 2016, a support network for newcomers to rural areas has been developed, working with locals to give them the confidence to rent out their houses and welcome the new arrivals. Integrating newcomers has multiple benefits for the community, including adding value to local assets that have long been neglected.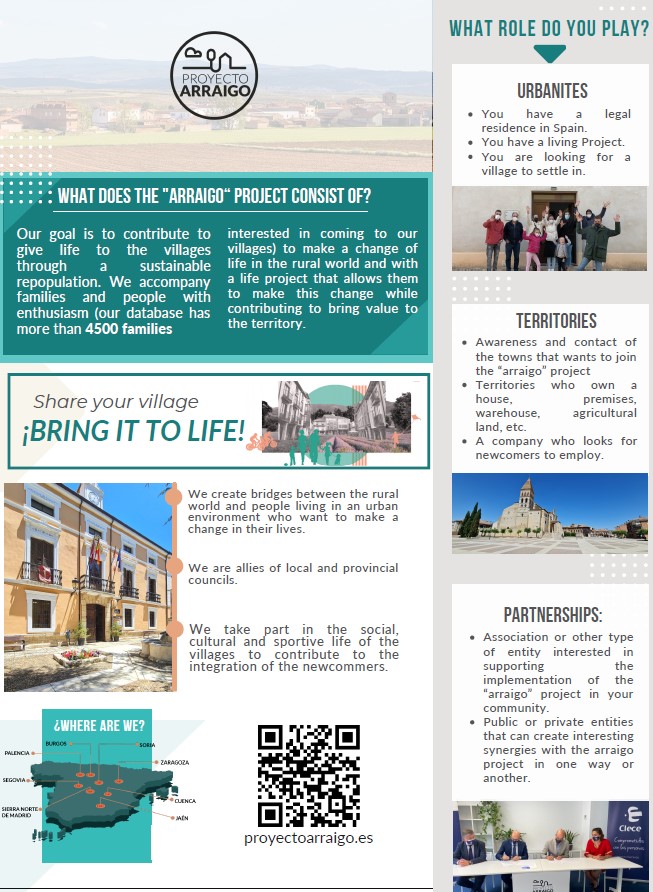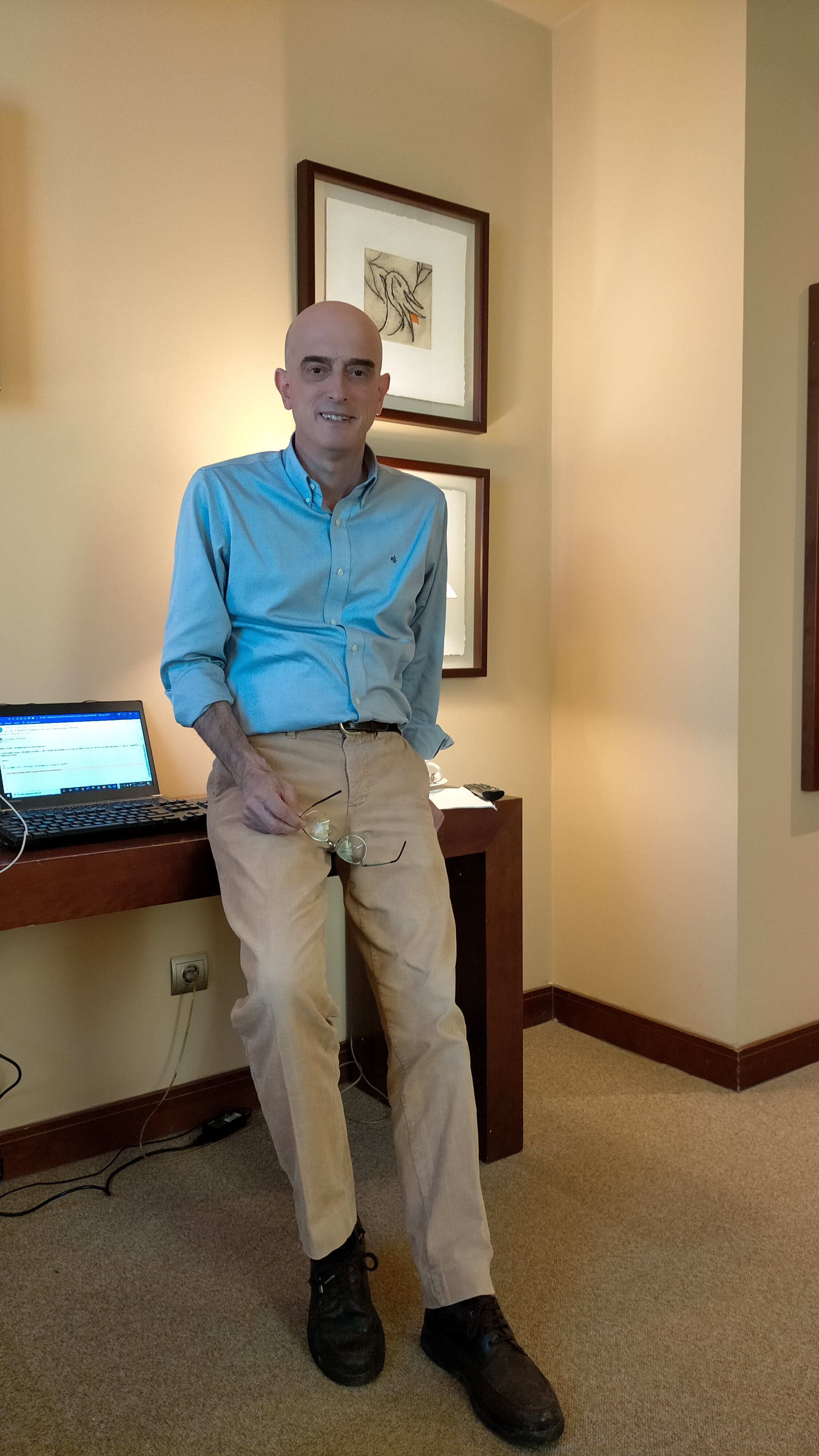 Project owner
Enrique Martínez Pomar
Director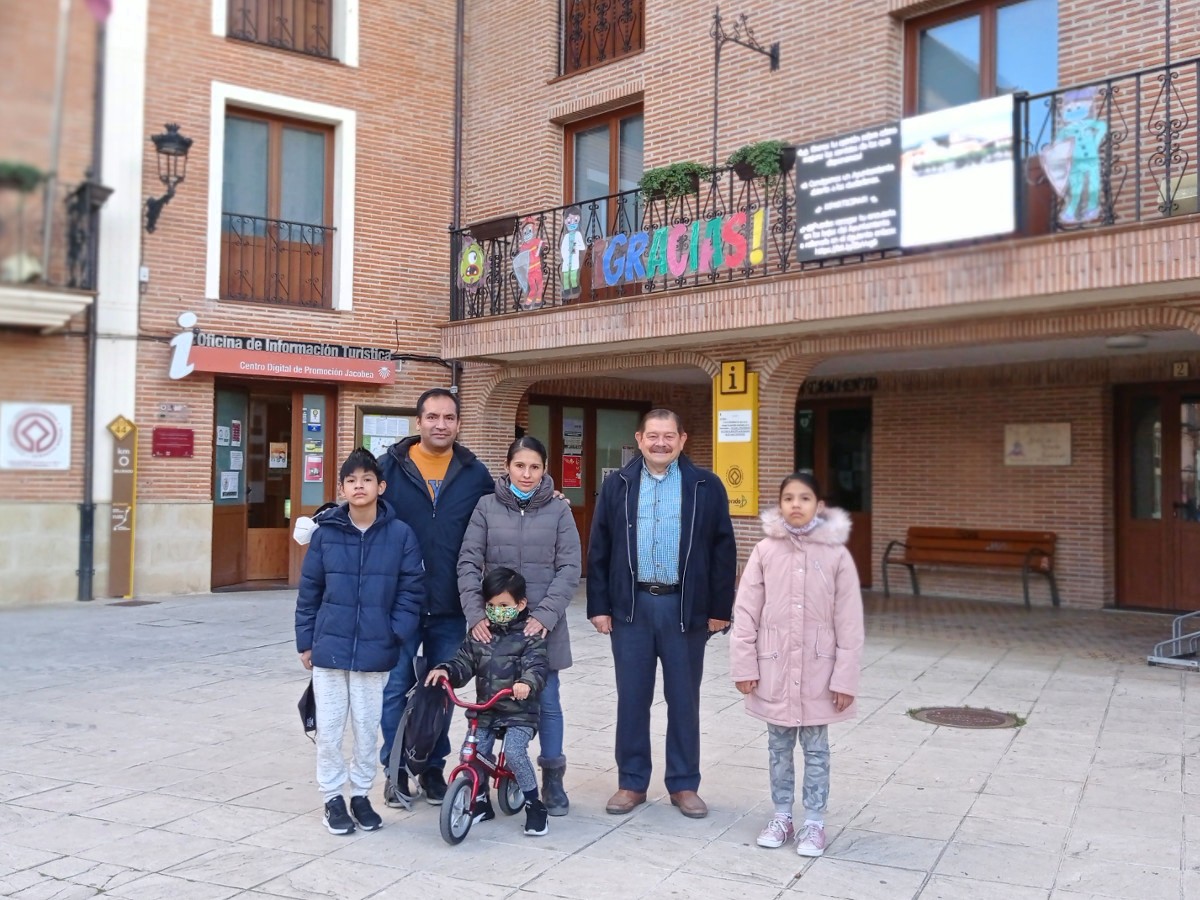 Project staff
Jose Mari García
Councilor, Belorado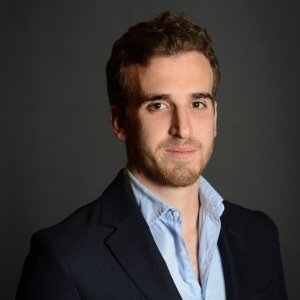 Project owner
Juan Martinez Rodriguez
Technical Director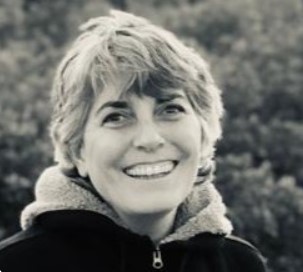 Project team
Isabel Catala Bayón
Responsible for Innovation and Entrepreneurship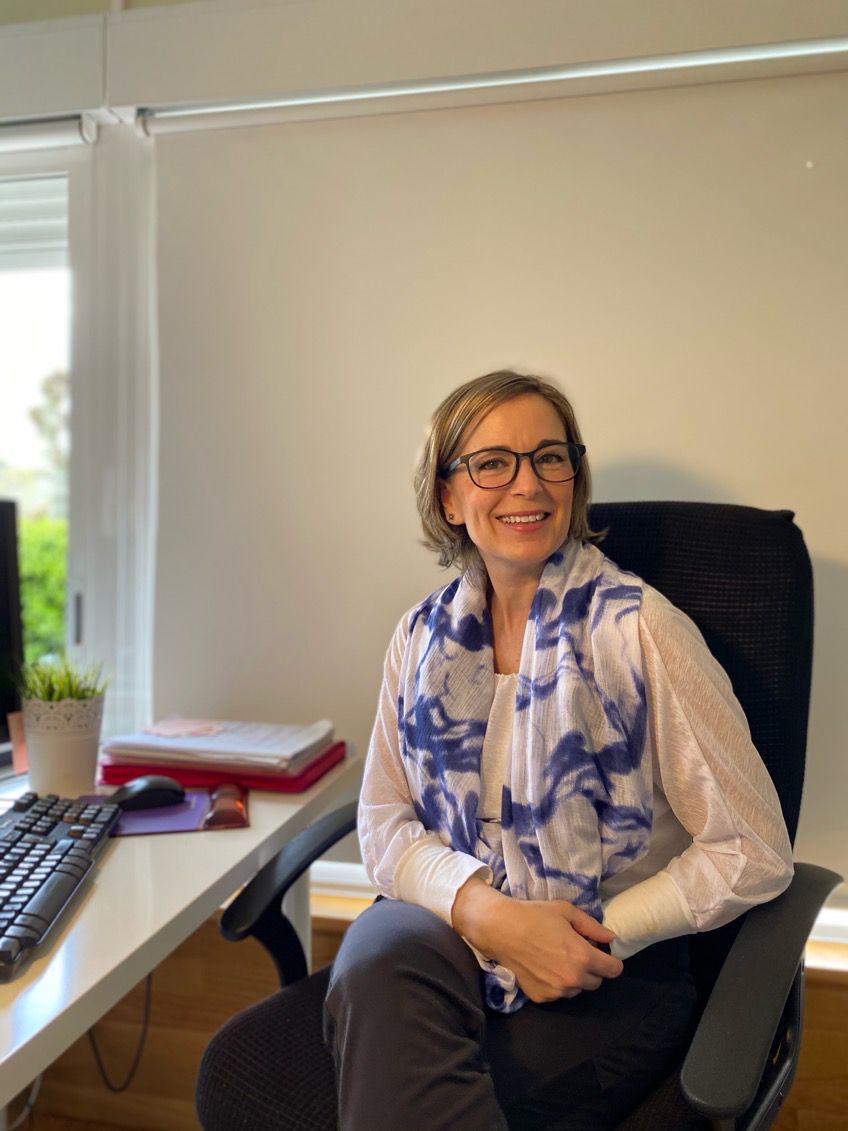 Project team
Almudena Fernandez Martin
Responsible for Newcommers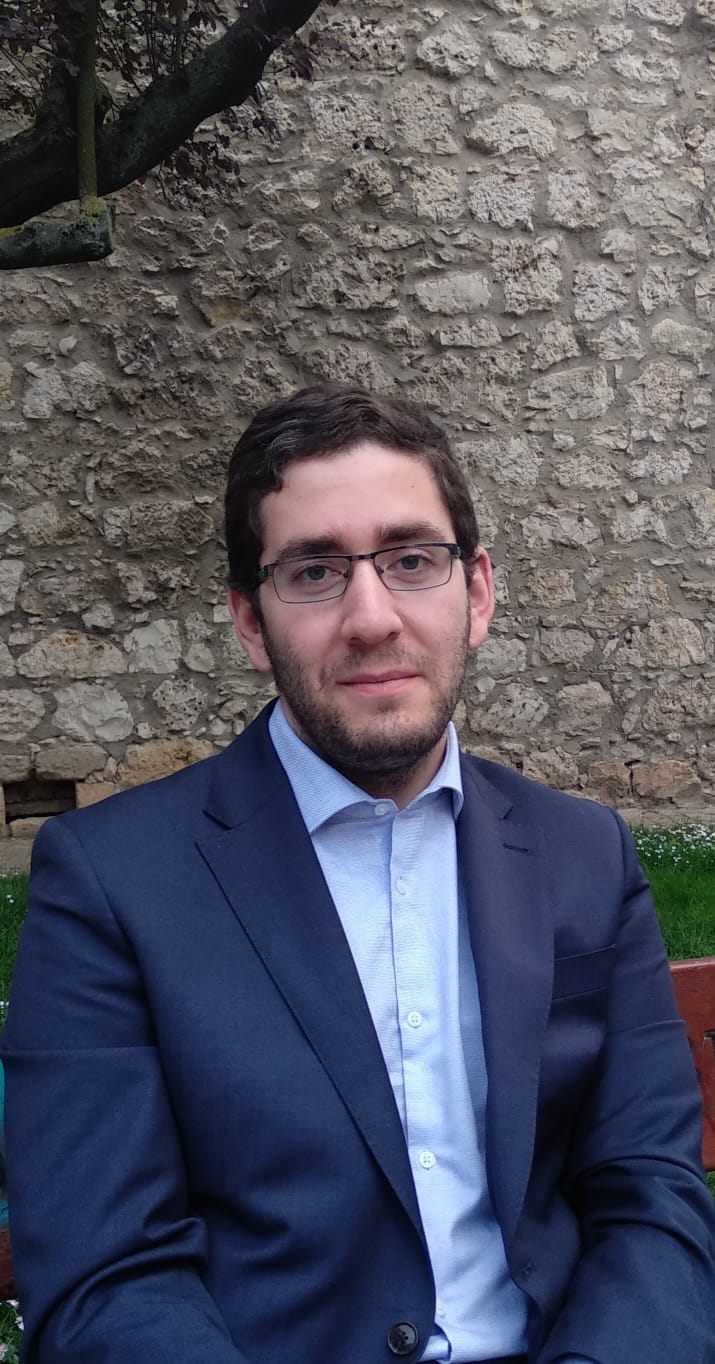 Project owner
Alvaro Eguriz
Mayor of Belorado