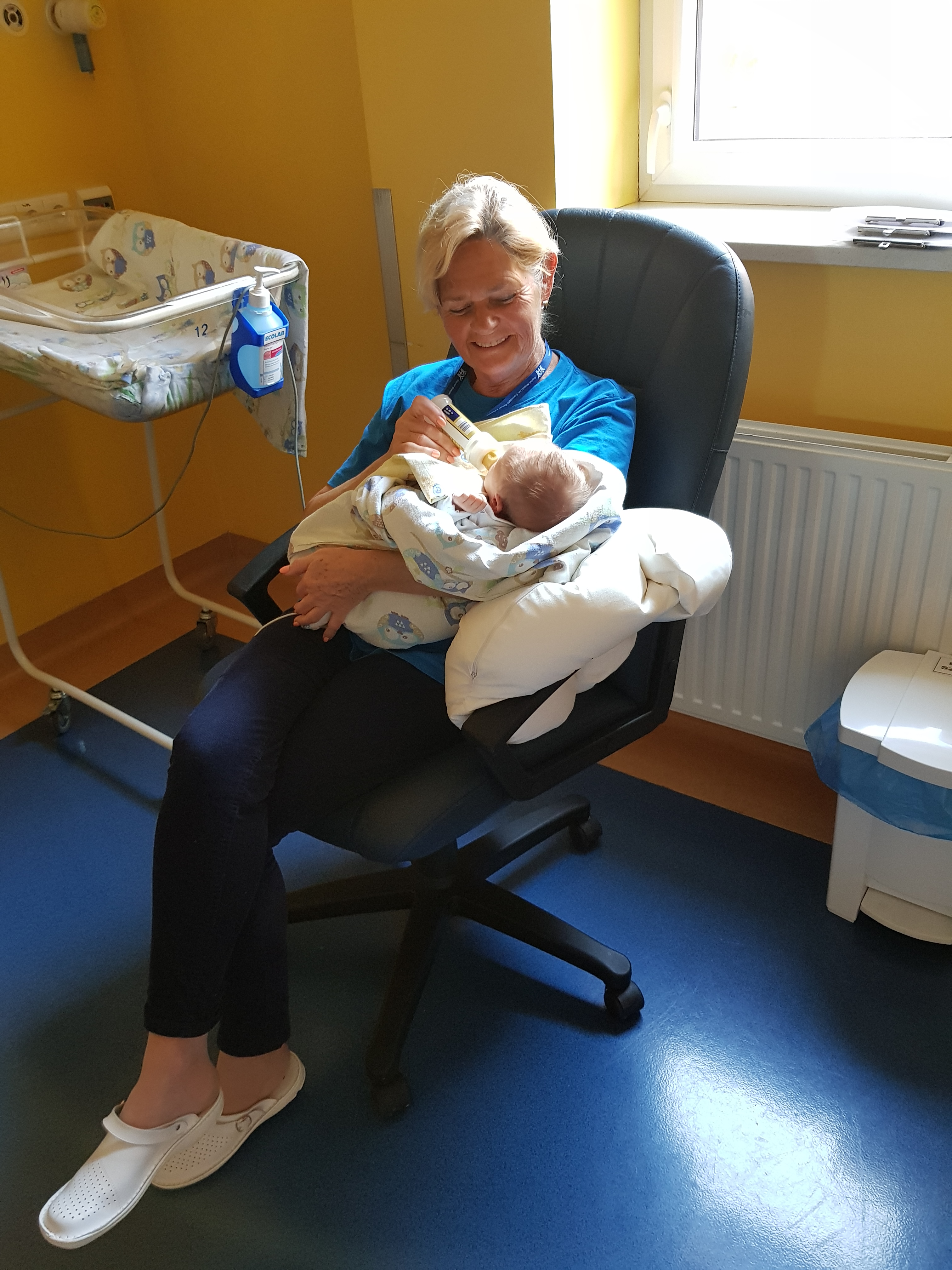 Well-trained senior citizens volunteer to provide newborn babies with critically needed physical closeness when the parents cannot be there - to reduce infant stress and keep newborns' immune systems strong.
SUPPORTING PARENTS' CARE FOR NEWBORNS
A baby staying alone for an extended period in the Neonatal Unit is exposed to increasing stress which weakens their immune system. Overworked staff cannot fulfil this need or spend extended periods of time at a baby's cot or incubator, as they have other important tasks to fulfil. Parents may, for different reasons, not be able to take care of the child's needs for closeness at the hospital, themselves. This project helps parents and hospital personnel in caring for newborns during their stay, as they can count on the support of a 60+ volunteer. The innovative approach combines immediate needs with intergenerational activities: seniors get to cuddle and spend time with infants, thus meeting one of the children's most critical developmental needs.
SENIOR VOLUNTEERS ARE TRAINED THOROUGHLY
The project involves a thorough review of interested seniors, carried out in cooperation with a psychologist and a hospital coordinator. All willing participants have to undergo a comprehensive medical examination. Professionals train seniors in regards to proper behaviour on and around the ward, adequate clothing, adherence to sanitary standards, personal data protection, epidemiological rules, and the psychological aspects of their work. Midwives also consult the volunteers on how to care, feed, and cuddle the babies safely. During their first apprenticeships, the seniors get to know the equipment and accessories available at the hospital. Naturally, the care for infants is always subject to the parents' approval. So far, 18 volunteers have started work on day shifts, also on public holidays, to care for infants on the ward.
PROVIDING CLOSENESS, LOVE, AND SECURITY
Civil servants, in cooperation with the Neonatal Unit of Franciszek Raszeja Memorial Hospital in Poznań, came up with the innovative concept for the volunteer project. The commitment of the staff and the massive interest of the 60+ volunteer community resulted in the creation of an initiative that meets the needs of all of its participants: parents, seniors, hospital staff, and the newborns. Satisfying the need for closeness and security is one of the essential primary requirements of every human being!
We are aware of the problems and needs of the elderly residents of Poznań. In response to those challenges, we carry out several social service programs. One of them is the project in which senior citizens volunteer to cuddle newborn babies in the neonatal unit in case parents are not able to care for their babies themselves. This program not only helps parents and hospital personnel, but it also builds intergenerational connections and bridges the gap between young and old. The huge commitment of all parties resulted in the creation of a project that met the needs of all its participants - the hospital, parents and their babies, as well as seniors who spend their spare time actively, offering infinite warmth, love, and patience.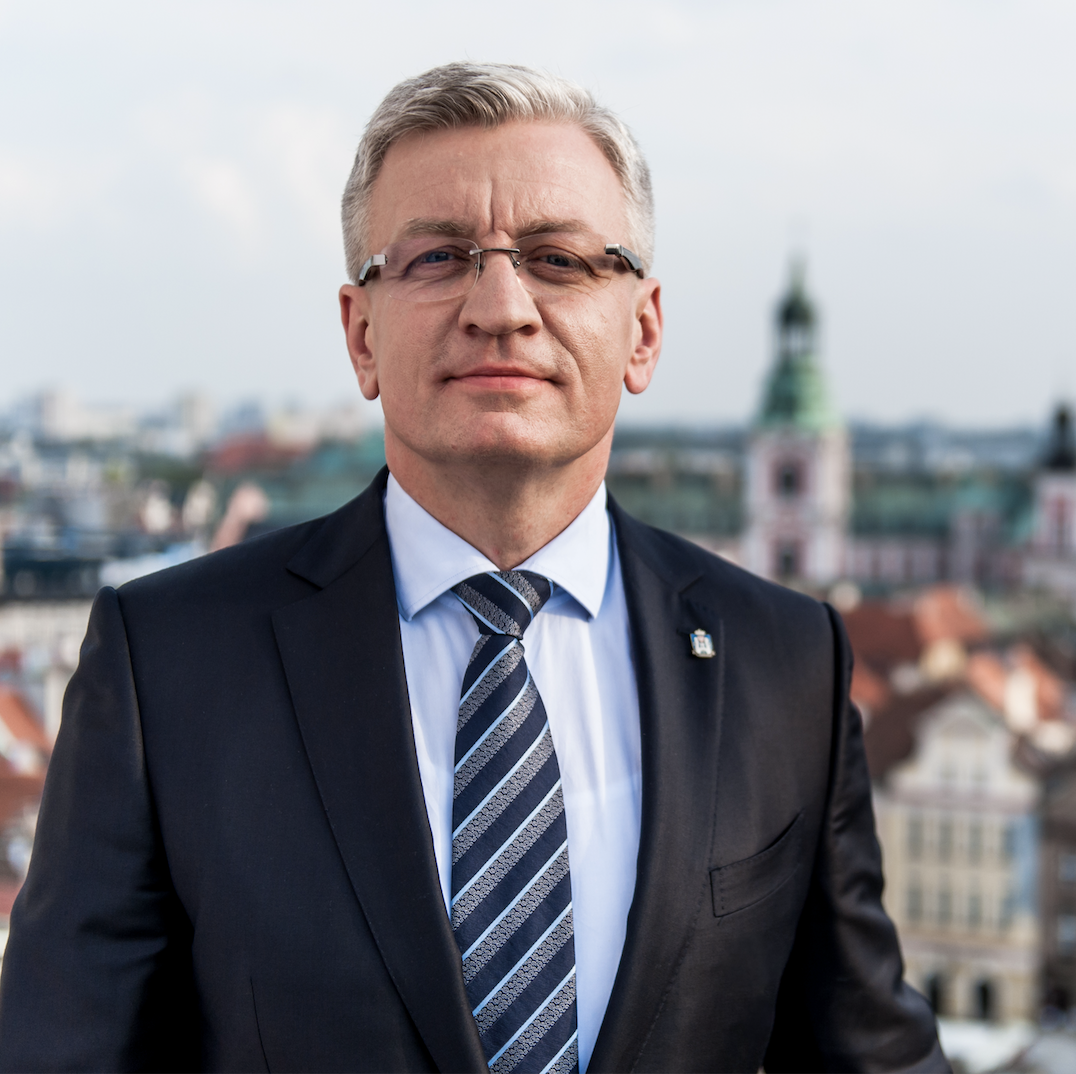 Project owner
Jacek Jaśkowiak
Mayor of Poznan
Project team
Iwona Matuszczak-Szulc
Director
Project team
Magdalena Pietrusik-Adamska
Director