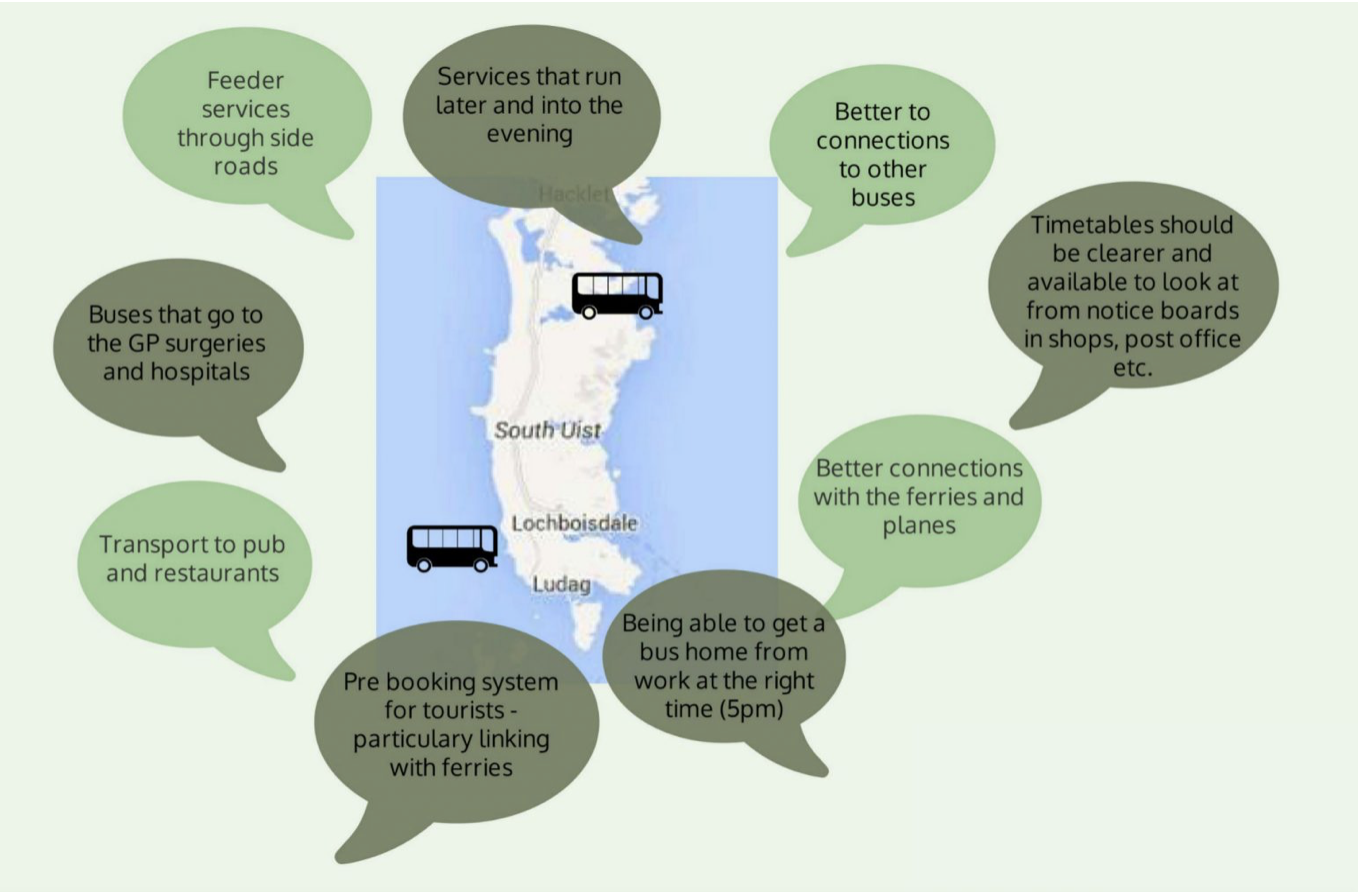 Participatory procurement for local bus lines generates higher satisfaction rates and lower costs, leading to community councils reviewing timetables and contracts twice per year.
BUS SERVICES ARE DESIGNED AND MANAGED BY THE CITIZENS
The Uist and Barra Public Bus Service Redesign Project has used innovative decision-making methods to improve service outcomes for rural communities at reduced costs. By using a participatory budgeting methodology, the people on the Outer Hebrides islands of Uist and Barra have driven the design, procurement, and ongoing contract management of their bus services. Four-year contracts for these services started in 2016.
COMMUNITY COUNCILS LEAD THE CONTRACT AND TIMETABLE REVIEW
Engaging early with people to understand their needs, output specifications and priorities were developed, approved by the communities, and used to frame the tendering process. The evaluation of tenders was carried out by community representatives including frequent public transport user groups, such as teenagers and older people. Community councils now lead the bi-annual contract and timetable review.
THE PARTICIPATORY APPROACH SPREADS
Giving people real choices and decision-making power over a service of significant value has paved the way for the use of a participatory budgeting approach in other areas. The council has approved a target of undertaking at least one procurement exercise each year using a participatory approach.
Project owner
RODDIE MACKAY
Councillor, Comhairle nan Eilean Siar