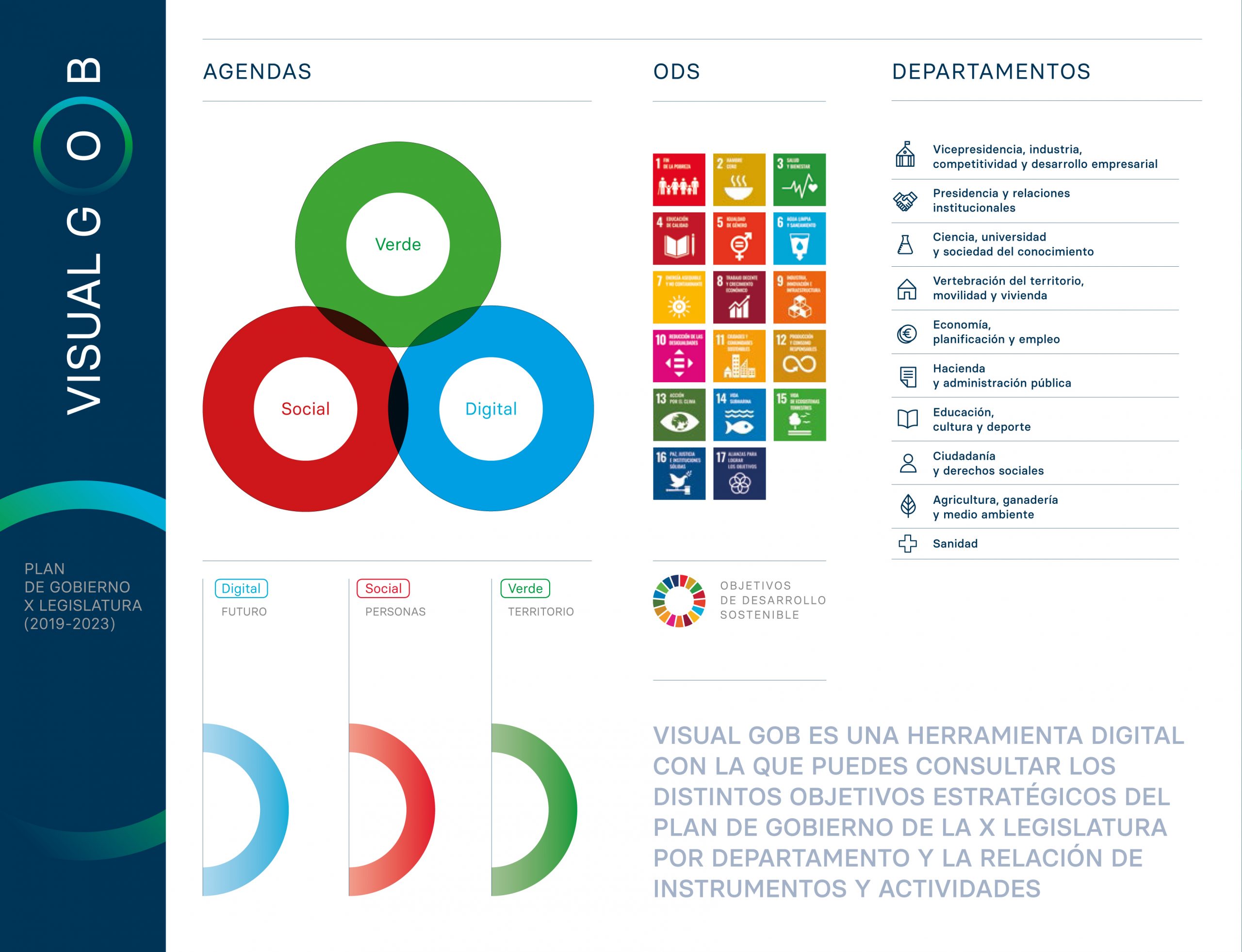 VisualGob is a new digital system which enables the visualisation of the Government Plan, allowing citizens to monitor their government's progress in real time.
MONITORING GOVERNMENT ACTIONS
The legislation for the first general planning instrument of the Government of Aragon was developed in compliance with transparency obligations. In order for the monitoring of the Government Plan to be continuous, a computer tool (PLGO) was developed. This went beyond the annual review forecast, since the strategic objectives and actions of the government were permanently updated throughout the legislature.
A NEW, VISUAL TOOL
In line with the deepening of the configuration of the Government Plan as a dynamic instrument of government action, the visualisation of the evolution and monitoring of the Plan is being done through the new tool VisualGob. This allows the evaluation of the commitments based on the triple agenda of Aragon - Social, Green, Digital - and the seventeen Sustainable Development Goals (SDGs) of the UN 2030 Agenda, distributed among the ten Departments of the Government of Aragon.
ENHANCED ACCOUNTABILITY AND TRANSPARENCY
The information is published and disseminated in real time, giving an account of each of the achievements and allowing the detailed monitoring of all government actions both internally and externally. This tool means that government progress on objectives is now quantifiable and traceable, enhancing the accountability and transparency of government. VisualGob empowers citizens by allowing them to immediately know the degree of progress on the government's commitments and their detail.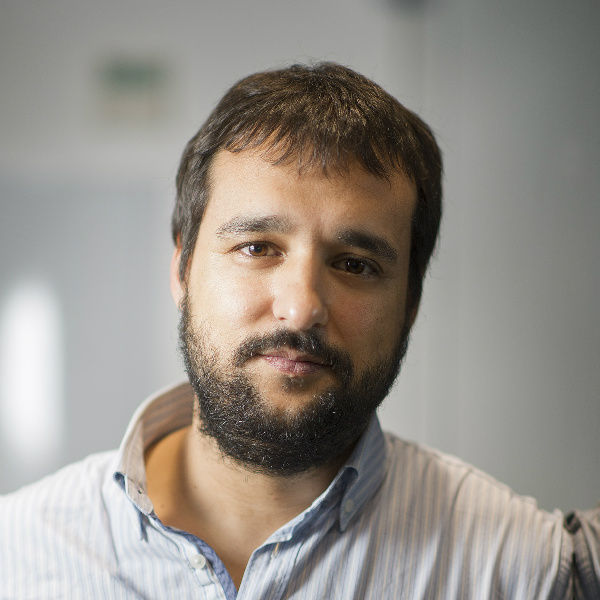 Project team
Raúl Olivan
Director General for Open Government and Social Innovation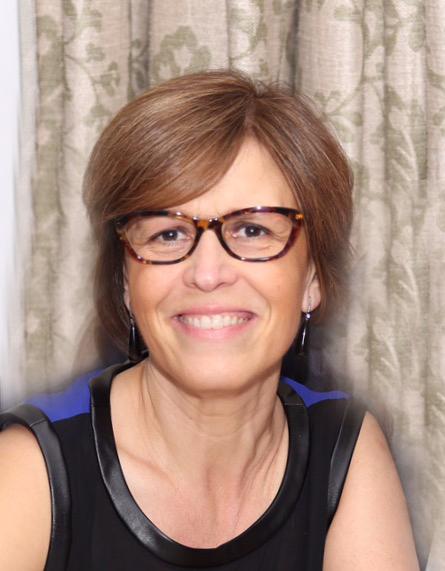 Project team
Ana Isabel Beltrán
Head of Transparency Service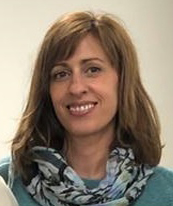 Project team
Elena Paraíso
Technical Advisor, Documentalist