Cooking and eating together are some of the most meaningful ways to connect with other people. When you add healthy nutrients of sustainable and ethical provenience in the mix, it's all the more a feast. 
Today we look at projects which have succeeded to bring together regional communities through food. 
They have achieved that by producing organic vegetables for school canteens and subsequently teaching kids their way into a lifestyle that is both healthy  and mindful of the environment; by inviting people to casually discuss serious topics while bonding over dinners inspired by different cultures; by creating traceable supply chains from farmers, food crafters, and retail stores to restaurants; or by creating Edible Cities – making public parks more useful by planting edible plants, encouraging citizens to grow food in public and private spaces (streets, courtyards, roofs, balconies, etc.), and turning vacant lots into community and allotment gardens.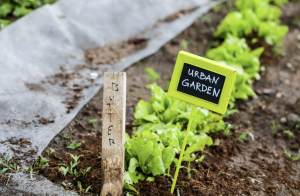 Growing edible plants in public parks and green spaces makes this town's community, in front of the Gates of Paris, more enjoyable, sustainable, and connected.
Read More »
In our Showroom we present exemplary political projects which successfully address today's challenges. Each month, we offer you a carefully curated selection of best practices which impact global settings through local change-making. 
DO YOU WANT TO CURATE AND SELECT THE GREATEST POLITICAL INNOVATIONS OF 2021 THAT DO THEIR PART IN ADDRESSING ECOLOGY AND COMMUNITY LIFE?
Then become a Juror to our fifth edition of The Innovation in Politics Awards this year and help us make a difference!
You can register as a juror here or send this link to someone you know who might be interested.
.