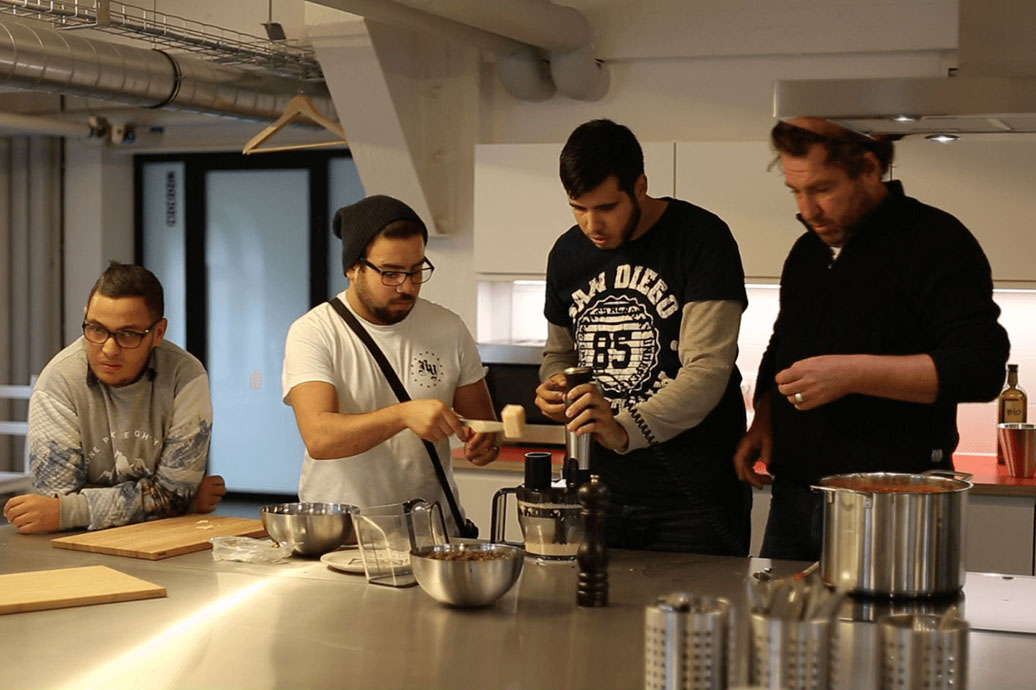 A series of programmes in personal development and creative exploration build new opportunities for talented young people and reveal their potential.
PERSONAL DEVELOPMENT FOR YOUNG PEOPLE
ART2WORK develops a series of programmes for young people in Brussels, focusing on personal development and economic integration. ART2WORK invites everyone to see things afresh and write their own 'story'. ART2WORK believes in the curiosity, creativity, and independence of people who realise their potential. ART2WORK wants each participant to be guided by their own passions and desires.
inspiration and motivation
COACH2START helps youngsters forge ahead. It is about guidance in taking the time to identify what drives you and what you are passionate about. Young people gain new insights and learn from each other as they acquire the tools to create their own work, or to find suitable employment or training. Another programme is STORIES2WORK which is about collecting, sharing, and creating stories. They are inspiring, exciting, unexpected, and revealing stories, capturing moments when a new direction is taken, an opportunity seized, or an ambition achieved – stories of passion, imagination, pride, faith, emotion, desire, motivation, and the refusal to give up.
A CENTRE OF EXPERTISE FOR OCCUPATIONAL TRAINING
By 2020, ART2WORK aims to be a new centre of expertise and a laboratory for occupational training and career guidance for young adults. A place of ongoing research into innovative practices to improve skill-exchange opportunities for young adults, where resources are used to achieve greater social mobility.
Project owner
Wim Embrechts
Managing & Creative Director ART2WORK