Structural changes and new methods of organising sponsorship and funding are implemented in within a system that connects local businesses with non-profit organisations and sports clubs.
NATIONAL FUNDS FOR LOCAL NON-PROFITS DISAPPEAR
Coeur Villeurbanne (CV) (French for 'Villeurbanne At Heart') aims to compensate for the disappearance of the 'réserve parlementaire' – a budget that used to support local non-profit organisations (NPOs) or sports organisations. Instead of seeking another charity budget to compensate the former, CV proposes an original way to provide resources: a platform that connects the local business community with NPOs to organise skill-based and material sponsorships, rather than just philanthropic money.
EXCHANGING EXPERTISE FOR MUTUAL BENEFIT
After matching, a company can allocate some staff at its own expense to optimise the operations of an NPO or a sports club, e.g. a buyer can reduce procurement costs, or a professional HR can help to coach a team. The company can also propose storage space, cars, and meeting rooms to contribute to the cost optimisation of the organisations. CV has defined a thorough process to encourage local businesses to participate for their own benefit: internally, by putting value on their social responsibility; and externally, by connecting them with their environment. CV has also encouraged the NPOs to adopt a new attitude and reform their fund-seeking methods. The positive initial reactions on both sides prove that CV, like a political loom, is weaving sustainable links between companies and NPOs.
NPOS and BUSINESSES OPERATE TOGETHER
The Coeur Villeurbanne initiative has been well received by the local communities. In less than a year, it organised multiple encounters, matching small businesses, large operations (Alstom, Safran), and NPOs – all based in the Député's district. The first matching projects include a storage space for a sports club, the participation of an accounting expert in the restructuring of an NPO, and the delegation of a secretary to a school.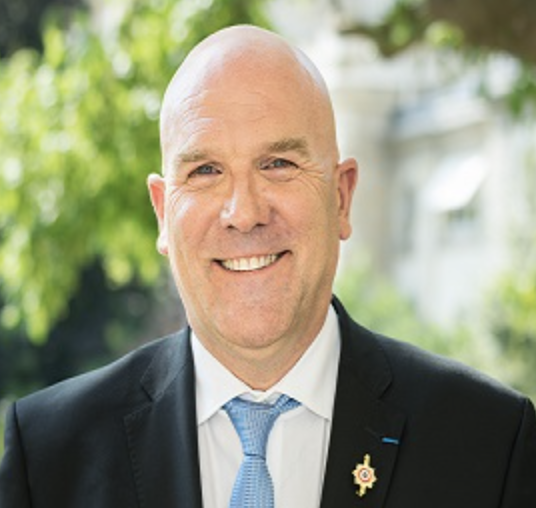 Project owner
Bruno Bonnell
MP French National Assembly