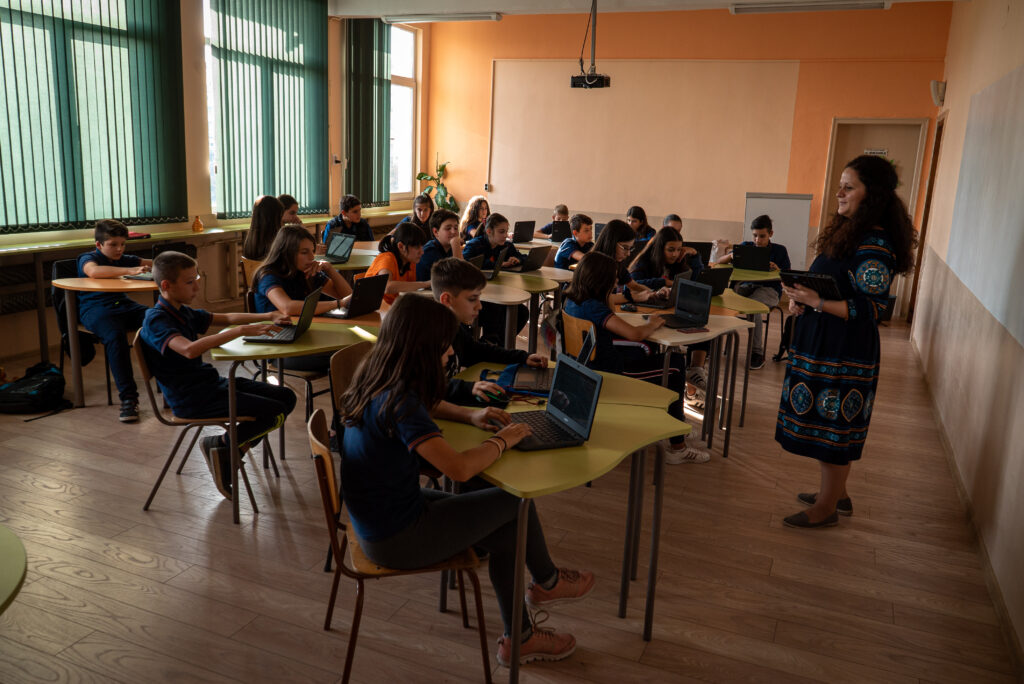 Cloud technologies make the digitalisation of every aspect of the education process possible, allowing students to learn online anywhere and at anytime, preparing students for a future digital world and improving the effectiveness and efficiency of the education process as a whole.
DIGITAL WORLD – DIGITAL SCHOOLS
In an increasingly digital world, it is important to equip school children with the skills they will need for a successful future. This project aims to fully digitalise the learning process in municipal schools in Plovdiv. It will not only provide a better learning experience for students, but will also make the whole education process more efficient and effective.
CLOUD TECHNOLOGIES IMPROVE EDUCATION
Plovdiv Municipality assisted schools in the implementation of advanced cloud technologies in order to increase the quality of the educational processes. The platforms allow unlimited user profiles for head teachers, teachers, students, parents, and administrative staff. All necessary documents and programmes are collected in one place, accessible anywhere, anytime. Using their personal accounts, students get full access to the school's database, e-lessons, textbooks, homework, group assignments, ready-made tests, etc. This allows them to have a complete learning experience and eliminates the need for printed learning materials. As of 2019, the programme covers all 52 municipal schools and currently over 35,000 active student profiles let pupils learn in virtual classrooms with video links and chats, take ready-made tests, do homework, and perform group assignments online. Over 900 teachers and school administrators from Plovdiv have received training as part of the programme, funded by the municipal budget. Of these, nearly 170 have become Google-certified educators. The digitalisation provides effective tools for creating an open, flexible, high-quality learning environment suitable for 21st century students and educators of all backgrounds, supplying less fortunate pupils with top-quality devices free of charge.
STUDENTS AND TEACHERS BECOME DIGITALLY COMPETENT
This project has led to a revolutionary transformation in schools, with highly accessible learning, more effective acquisition of knowledge, and teaching methods which excite and motivate children. Learning through cloud platforms develops the students' digital skills and experience of working with computers, including using online resources and programmes. Their soft skills are also enhanced, in terms of team work and presentation skills, self-organisation, time management, and online social interactions. This results in much more knowledgeable and capable adolescents, and open-minded teachers and parents. This project affects the whole local ecosystem and produces promising future employees and employers with a sought-after skillset. The project has proved to be particularly beneficial during the COVID-19 lockdown, allowing for a smooth transition between classroom learning and home-schooling.
The modernization of public schools is a serious challenge for our societies.
The smart introduction of technology in classrooms is a great chance for rapid progress and effective reforms.
Technology can make schools more efficient and interesting for children.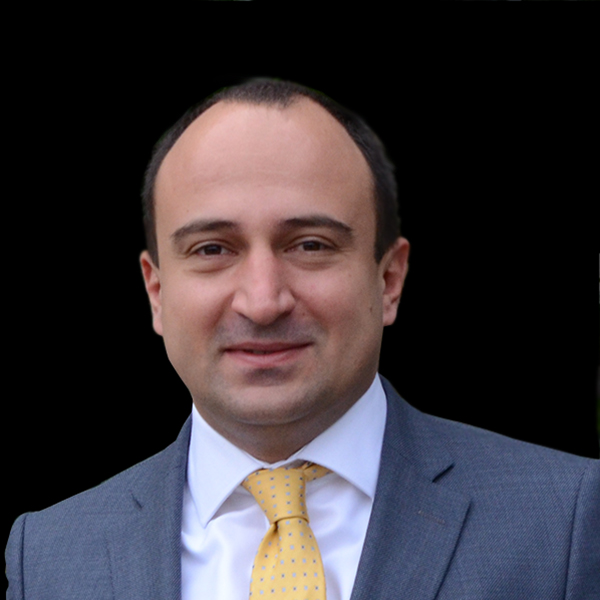 Project owner
Zdravko Dimitrov
Mayor of Plovdiv Municiplaity