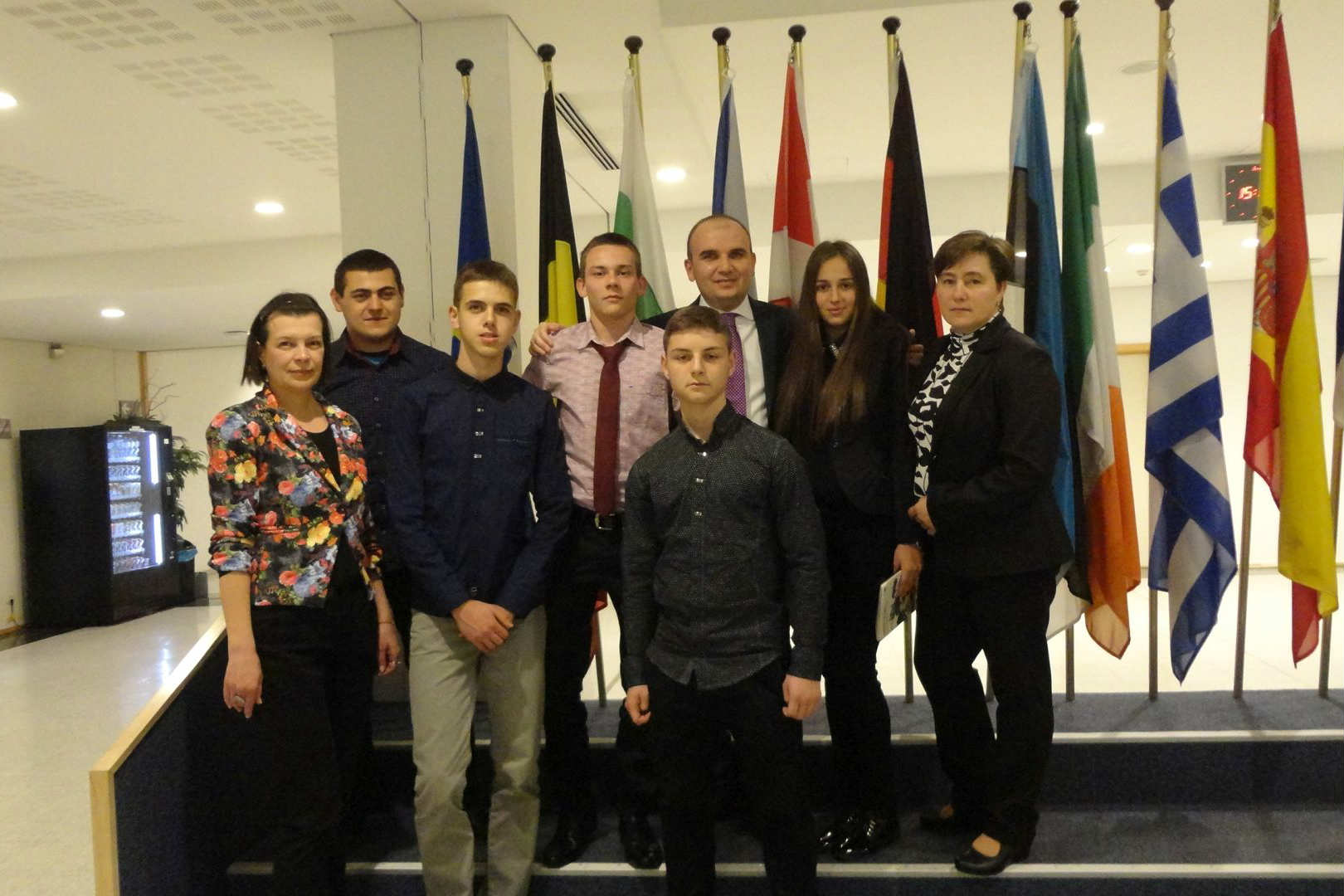 School competitions are making up for the disadvantages of children in rural areas and upgrade the educational content in various subjects.
RURAL DISADVANTAGES IN NORTHERN BULGARIA
The education opportunities of students from small towns and villages in Bulgaria differ significantly from those in bigger, more developed cities. This motivated Ilhan Kyuchyuk, MEP and Chairman of the MRF Youth, to start an initiative to compensate, at least in part, for this injustice.
PROGRESS THROUGH SCIENCE COMPETITIONS
For the third year, Kyuchyuk has organised competitions among the students from the Vocational High School of Mechanical Electrotechnics, in Sevlievo in Northern Bulgaria – a region where children have very limited opportunities. The competitions for project development in science, engineering, and technology for students from 8th to 12th grade aim to encourage young people to develop new programmes, products, and projects in: economics, chemistry, electronic devices, appliances and communication tools, physics and astronomy, biotechnology, biology, energy efficiency and renewable energy sources, and understanding environment-related problems.
PARTICIPANTS VISIT THE EUROPEAN PARLIAMENT
Besides participation in an exhibition and receiving various awards, some of the competition winners will visit the European Parliament in Brussels to get acquainted with the institution.
Project owner
Ilhan Kyuchyuk, MEP
Member of the European Parliament, Vice President of ALDE party, President of the Youth Movement for Rights and Freedoms