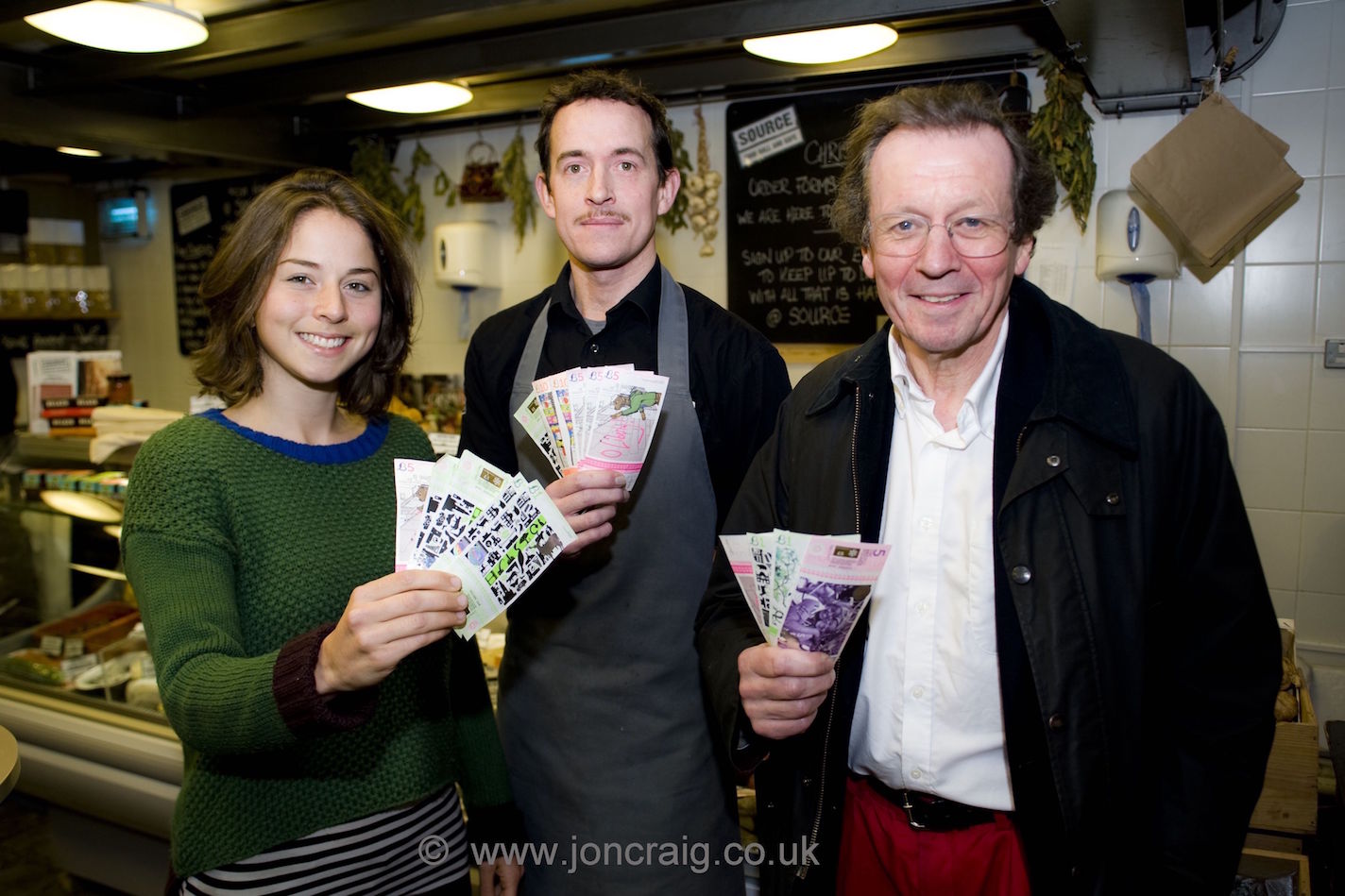 A local and complementary currency keeps local money circulating in Bristol and the former County of Avon.
launching a LOCAL COMPLEMENTARY CURRENCY
The Bristol Pound (£B) is a local complementary currency, or community currency, launched in 2012. Its objective is to encourage people to spend their money with local, independent businesses in Bristol and the former County of Avon.
A STRONGER COMMUNITY FORMS
George Ferguson, Mayor of Bristol between November 2012 and May 2016, contributed to £B's success through his political support and by accepting his Mayor's salary wholly in £B. The use of a community currency not only stimulates the local economy, but also creates stronger bonds within the community. Moreover, buying locally decreases emissions through reduced external transport.
AWARENESS FOR ONE'S OWN IMPACT
Generally, internal trade through the use of complementary currencies is a resilience strategy, which reduces the impact of national economic crises and dependency on international trade, by enhancing self-sufficiency. The use of a local currency increases the awareness of the impact of one's economic activity. The Bristol Pound contributed to Bristol being awarded the title of European Green Capital 2015.
Project owner
George Ferguson CBE
Former Mayor of Bristol