An initiative, with 500 certified consultants, targets small- and medium-sized enterprises and helps them take concrete steps towards digitising their business.
SMALL COMPANIES ARE OVERWHELMED BY DIGITISATION
Digitisation offers enormous opportunities. However, small- and medium-sized enterprises (SMEs, in German: KMU) rarely know how they should approach digitisation. Small companies often do not have the time for strategic planning of digitisation processes alongside their day-to-day business.
FIVE HUNDRED CONSULTANTS ALL OVER AUSTRIA
For the 99% of Austrian companies which are small businesses with few employees, the KMU DIGITAL digitisation initiative offers free events, videos, manuals, and a funding programme with individual consulting and training. More than 500 digitisation consultants have been trained and certified so that consultations can be carried out all over Austria. Each company can receive up to EUR 4,000 in funding. The programme focuses on the snowball effect created by the consultants' interactions with regional companies. First, consultants are trained and certified; then they promote the programme and the benefits for the participating businesses in their environment; this, in turn, mobilises other companies to deal with digitisation issues. The participating companies ignite the interest of other companies, and motivate them to also participate in the programme.
IDENTIFYING POTENTIALS AND REALISING THEM WITH PROFESSIONAL SUPPORT
The programme offers: 1. Free online status check: 'How digital is my business?' to identify the starting position. 2. Free potential analysis: 'What should change?', where consultants help to analyse digital trends, opportunities, and risks for the company and create a digitisation map with suggestions for next steps. 3. Funded consulting: 'How do I get there?', with a consultant's help, the company develops an individual digitisation strategy, incorporating e-commerce and social media, business models and processes, and IT security. 4. Funded training for entrepreneurs and employees with over 1,000 different programmes. So far, around 7,000 applications for the programme have been submitted.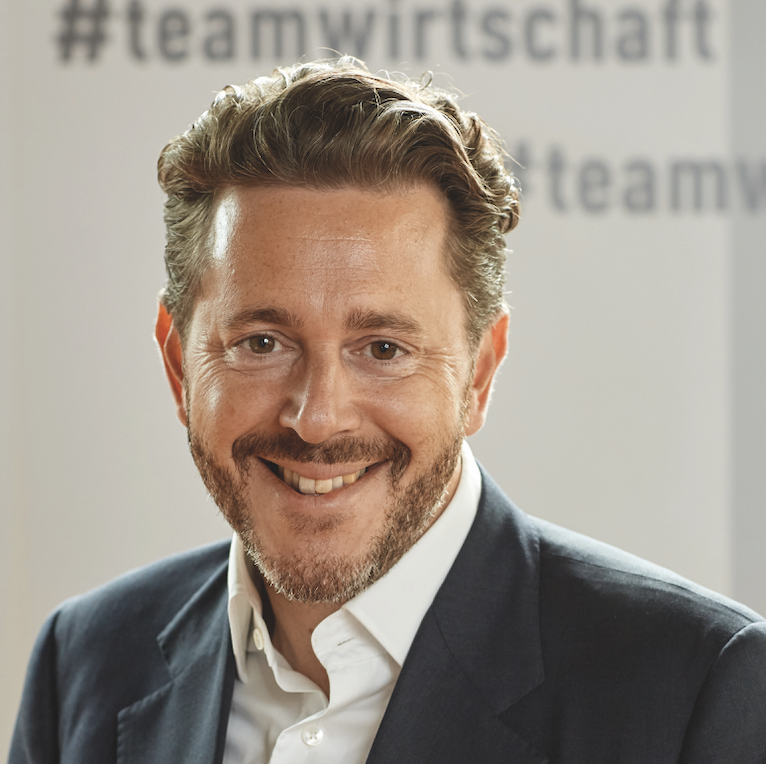 Project owner
HARALD MAHRER
President of the Austrian Federal Economic Chamber, Former Federal Minister of Science and Economy of Austria