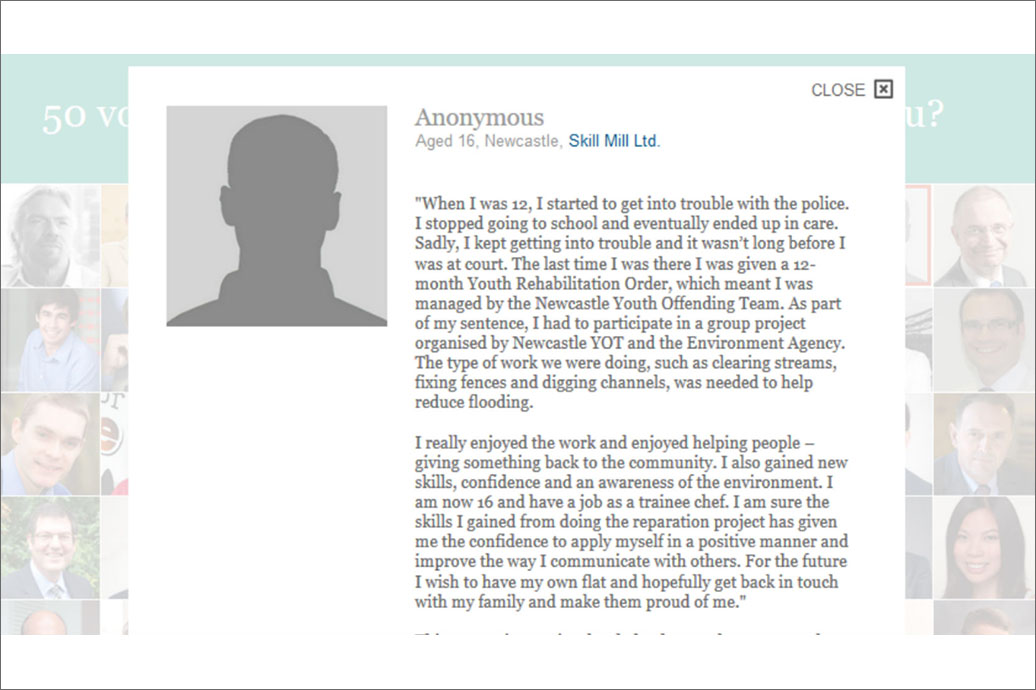 Structured training and the resulting employment opportunities methodically provide new perspectives to young ex-offenders.
ALIENATED YOUTH IN NEWCASTLE
Newcastle is a city characterised by post-industrial and recession-induced pockets of poverty and deprivation. The unemployment rate for 16 to 24 year olds is 20.5% – usually young, white males alienated from mainstream education and employment.
PUBLIC, PRIVATE, AND NGO PARTNERSHIP
To address the disadvantages faced by young ex-offenders, Newcastle City Council's Youth Offending Team decided to establish The Skill Mill, a partnership which includes the Newcastle City Council and different public, private, and non-governmental actors. The target group are young ex-offenders: 16 to 18 year olds with low skills, poor educational outcomes, and several custodial sentences.
TRAINING AND POTENTIAL EMPLOYMENT
The Skill Mill provides employment in waterway clearance and land management. Every participant completes a City and Guild course in Land Based Operations, and all successful trainees are offered a 'next step' job with one of The Skill Mill's partners. An evaluation by the University of Northumbria found that participation in The Skill Mill resulted in a significant reduction in the number and seriousness of offences committed.
Project owner
Chi Onwurah, MP
Member of Parliament
Project owner
David Parks
Director
Project owner
Paul Brownlee
Director