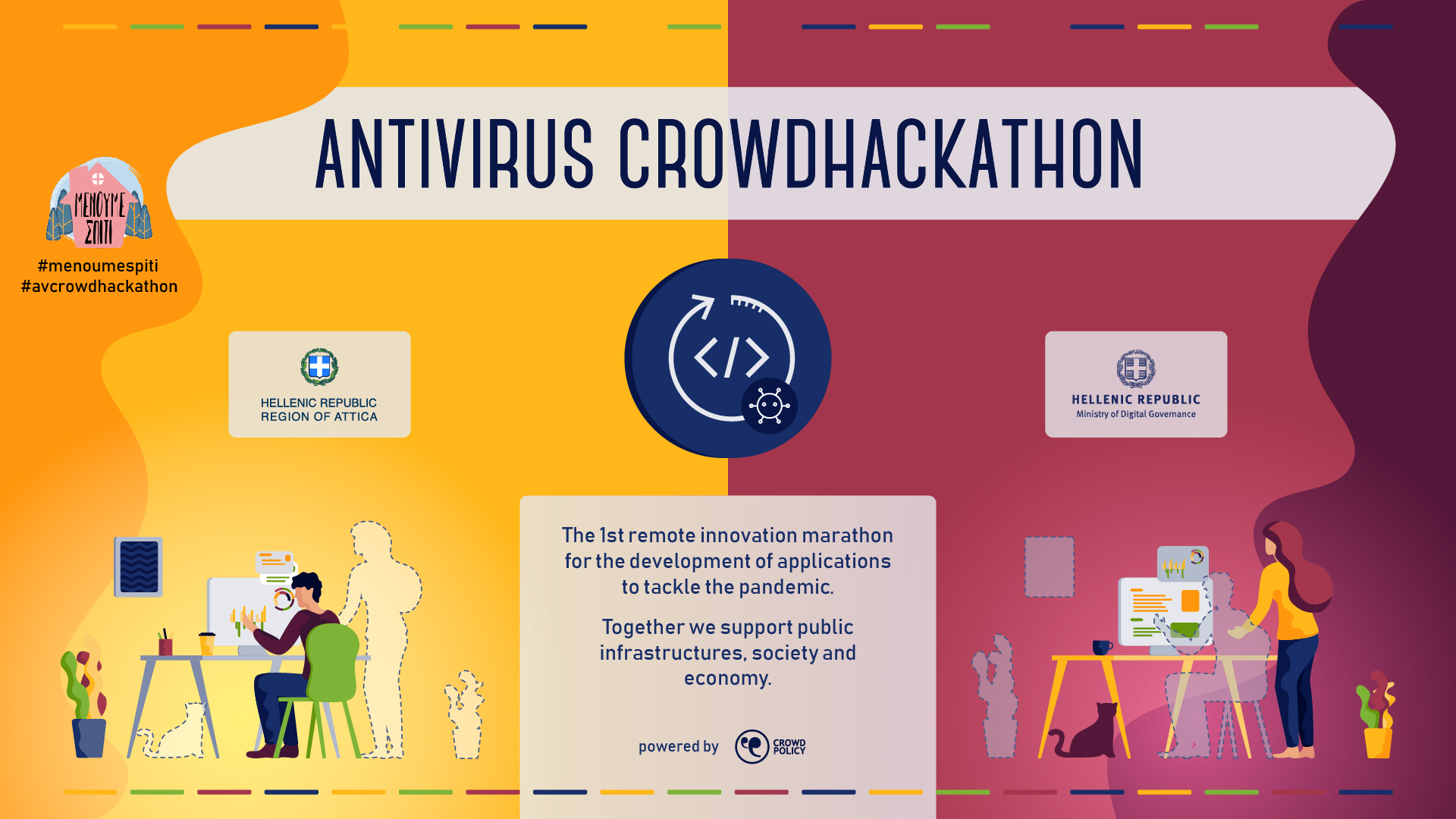 Creative and hacking minds meet remotely, interpret the changes caused by COVID-19, and convert the global crisis into an opportunity for progress.
COVID-19 CHANGES EVERYDAY LIFE
People, healthcare systems, and economies all around the world have been badly affected by the COVID-19 pandemic. As we all take steps to prevent the spread of the illness and protect ourselves, our everyday, social life is changing, and the whole economy is transforming. This can be seen in the way businesses and organisations operate, as well as the way normal models of employment have adapted. We need immediate solutions now - the significant changes that are occurring in society, the economy, and entrepreneurship, are most likely here to stay.
INNOVATION IN A CRISIS
Every crisis is an opportunity. New technologies and tools help us stay optimistic, active, and creative. The Antivirus Crowdhackathon was the first remote innovation marathon organised in Greece to develop solutions to tackle the pandemic. The Crowdhackathon supported innovative ideas and proposals which addressed important economic and social issues caused by the pandemic. People from all over the country, not only from the Region of Attica, participated to create new systems and solutions. The Antivirus Crowdhackathon has evolved into an ongoing network of technological innovation that will operate continuously throughout the pandemic – with the help of collaborative tools.
PROVIDING SOLUTIONS ACROSS SECTORS
Together, the participants found remedies for different problems relating to public infrastructure, society, and the economy. So far, the two Hackathons involved over 300 participants in 90 teams, who finally presented 56 ideas for innovative solutions to everyday problems. The goal of the project was to positively impact the whole country, not just the region of Attica. The Antivirus Crowdhackathon will continue to enhance youth entrepreneurship in Greece and proceeds with a third cycle between September and October 2020,
We believe that joining forces with the creative young generation and the innovation ecosystem always brings positive impact and especially in such as!
Together with the Region of Attica we can tackle COVID-19!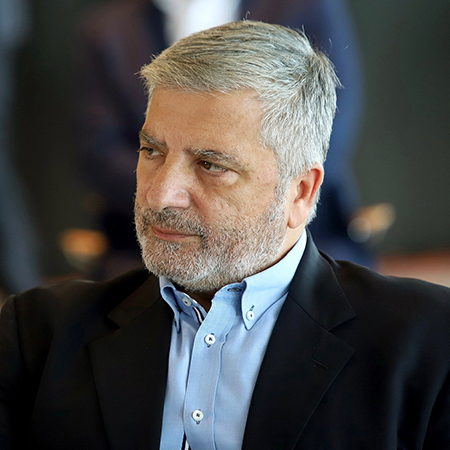 Project owner
Giorgos Patoulis
Governor of the Region of Attica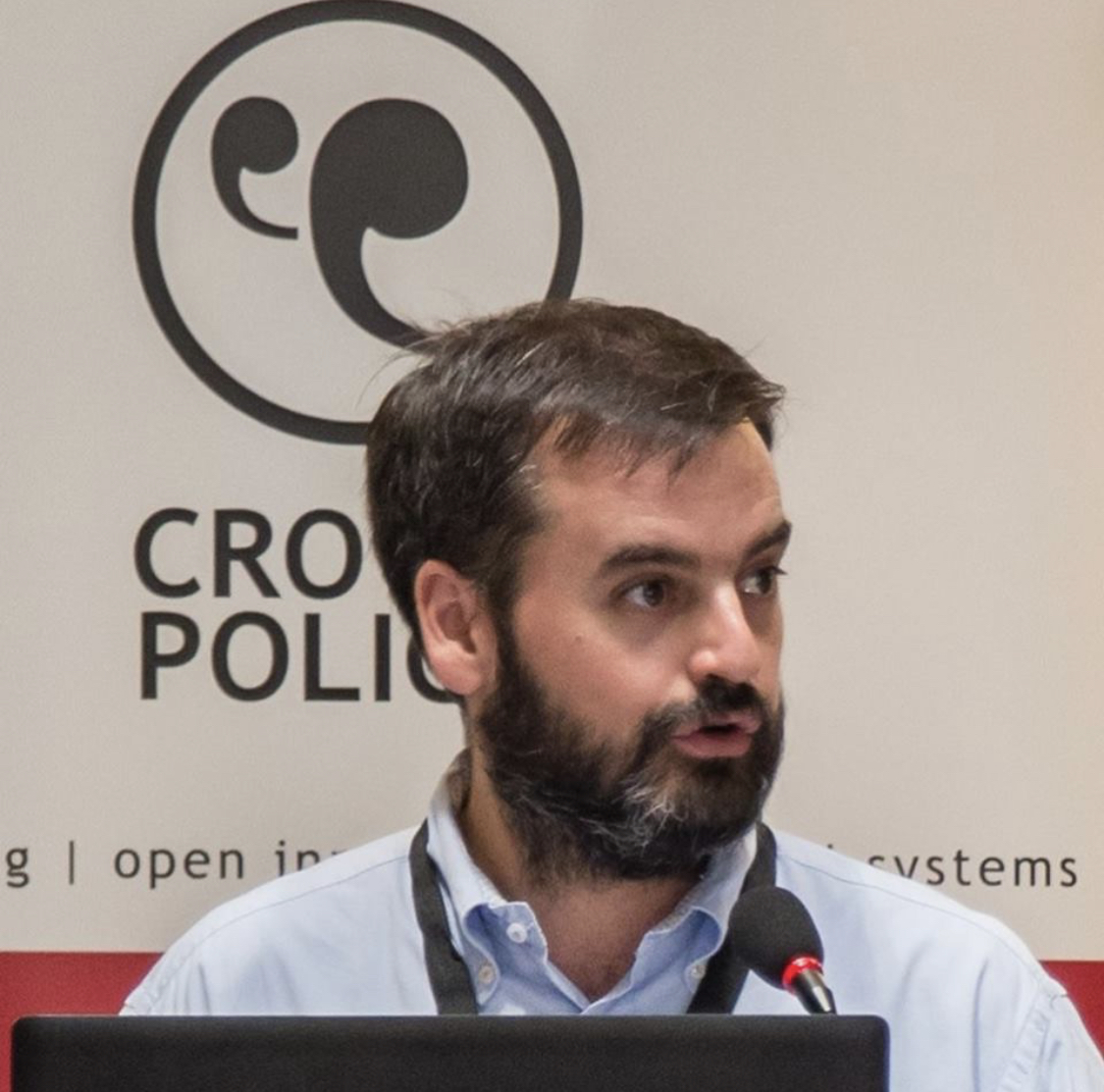 Project team
Michael Psallidas
Managing Director at Crowdpolicy