In our Showroom we present exemplary political projects which successfully address today's challenges. Each month, we offer you a carefully curated selection of best practices which impact global settings through local change-making. 
Climate change remains the most pressing global challenge. Up to this point there is no final conclusion about the impact of the Coronavirus pandemic on the efforts to combat climate change and globally coordinated strategies still lag behind in effectiveness. 
Nonetheless there is an increasing number of noteworthy examples of local action against climate change. Most of them are collaborations between several local stakeholders. We showcase them below: 
10 projects where local actors got together to combat climate change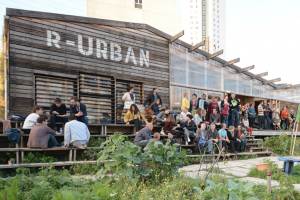 This initiative looks to strengthen urban adaptability to climate change, build social resilience, create new green jobs, and connect municipalities with a hands-on attitude.
Read More »
Do you know about any other great projects that do their part in addressing climate change?
Nominate them to the Innovation in Politics Awards here.
Have you implemented one such project yourself? Submit it here, to our fifth edition of Innovation in Politics Awards.
If you need more inspiration or some extra help with your application, check this guide for submitting your project!