In our Showroom we present exemplary political projects which successfully address today's challenges. Each month, we offer you a carefully curated selection of best practices which impact global settings through local change-making. 
Climate change remains the most pressing global challenge. Up to this point there is no final conclusion about the impact of the Coronavirus pandemic on the efforts to combat climate change and globally coordinated strategies still lag behind in effectiveness. 
Nonetheless there is an increasing number of noteworthy examples of local action against climate change. Most of them are collaborations between several local stakeholders. We showcase them below: 
10 projects where local actors got together to combat climate change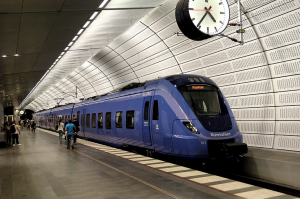 Biogas and fossil-fuel free electricity now power public transport for 1.3 million people in the region around Malmö, significantly reducing carbon emissions.
Read More »