The ACT NOW Mayors' Network
The ACT NOW Mayors' Network is a community of like-minded local leaders from locations in the Middle East through to Northern Europe. Many municipalities are facing similar challenges, therefore our activities foster hands-on mutual support and best practice exchange to bring about concrete local action.
IT IS ON US – WE DRIVE LOCAL CHANGE
Every year we organise field trips to our network members in Europe, the Balkans or the MENAT region. Participants gain first-hand insights into local challenges and best practice and have the opportunity to strengthen their professional and personal skill sets in on-site workshops and training sessions.
WE ARE CONNECTED ACROSS BORDERS
Many municipalities have similar objectives and challenges, so it makes sense for us to connect and learn from each other across borders. Exchanging knowledge helps us build on each other's success and broadens our horizons.
DIVERSITY IS OUR STRENGTH
Everyone regardless of their social background, religion or origin can contribute to the community. We share ideas about how to create mutual acceptance among different groups and help each other promote diversity.
WE STRENGTHEN SOCIAL COHESION TO COUNTERACT POLARISATION
Social cohesion is the backbone of stability and prosperity. When people feel respected and are given the opportunity to thrive, they will no longer antagonise each other but use their energy productively to serve the common good.
WE INVOLVE YOUNG PEOPLE FROM ALL WALKS OF LIFE
Young people are the main drivers of change and are the leaders of tomorrow. We support each other and our staff to activate the potential of the young people in our local communities by including them in planning and decision-making.
The ACT NOW Mayors' Network is always open for local leaders who share our principles and are committed to driving local action. A variety of benefits are waiting for you: Invitations to conferences, field trips and webinars for learning and exchange; access to international best practices and support for realising innovative projects.
Our carefully selected collection of Best Practices covers a broad range of local solutions. We identify the ones which are most relevant to specific members based on their individual needs and develop best practice prototypes as a tool for adapting and later on implementing best practices to different local contexts. The result is a holistic process which allows municipalities to successfully plan, implement and monitor local action. To support this process, municipalities can also apply to hold an ACT NOW Local Change Lab in their municipality.
Learn more about projects implemented by members of the ACT NOW Mayors' Network: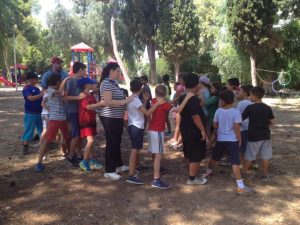 The Summer Urban Camp on the Greek island of Chios lets children take part in diverse activities over the three months of their summer holiday, allowing their parents to continue to work.
Read More »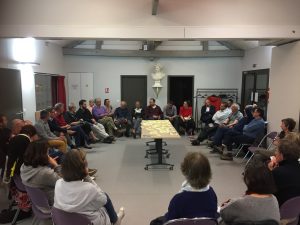 The City of Molières manages its municipal activities in a participatory manner structurally involving all residents in local decision-making.
Read More »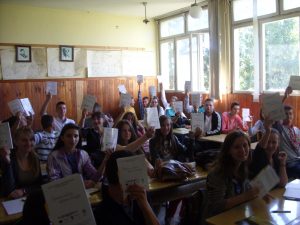 This campaign provides information about reproductive health in secondary schools, as well as free gynaecological check-ups for middle-aged women, generally motivating self-care in the region.
Read More »
Every year we organise field trips to our network members in Europe, the Balkans or the MENAT region. Participants gain first-hand insights into local challenges and best practice and have the opportunity to strengthen their professional and personal skill sets in on-site workshops and training sessions.
Vienna Summer 2019
Youth Employment, Bridging diverse Communities, Urban Innovation
This is a challenging time for communities and their local leaders. The consequences of climate change, digitalisation, financial constraints and the recovery from the pandemic require transformation on the local level.
The webinars of the ACT NOW Mayor' Network are designed to inspire local leaders to lead the change and create sustainable action in their respective communities. Therefore, we explore visionary ideas, future-proof concepts and context-sensitive practices in order to provide the participants with theoretical knowledge and hands-on learnings.
The webinars are open for everyone who has a stake in the realisation of the local transformation and how innovative practices can support this process.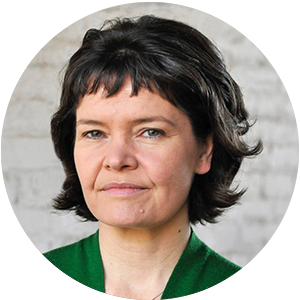 About Kate Raworth Kate Raworth is an economist focused on making economics fit for the 21st century. Her book Doughnut Economics: seven ways to think like a 21st century economist is an international bestseller that
Kate Raworth
02 July 2021
Read More »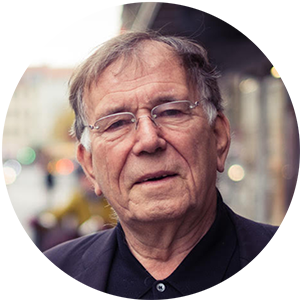 Around 1960 the paradigms for city planning were radically changed. Modernism became dominant and the invasion of motorcars took off. In this process the care for the people using cities – looked after for centuries
Jan Gehl
5 March 2021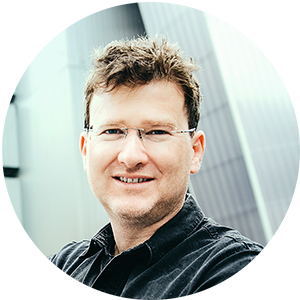 Learnings from City and Business Leaders who Drive Sustainability
Gerald Babel-Sutter
5 February 2021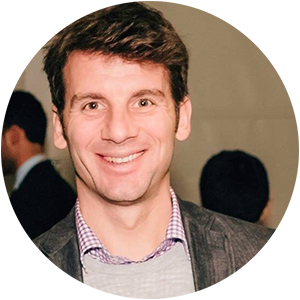 Understanding, Reducing and Preparing for Risk from a Multi-Hazard Perspective
Alexander Mirescu
8 January 2021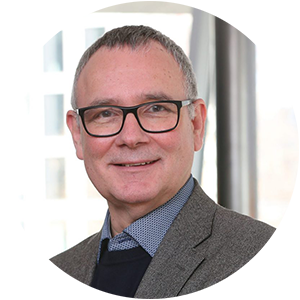 The Key to Cultivate Cooperation and Participation.
Andreas Kipar
04 December 2020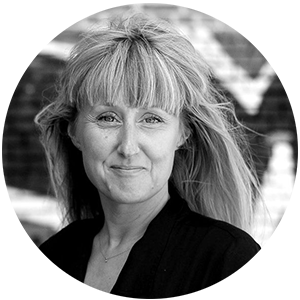 Tips, Tricks and Secrets of Participatory Urban Development
Jeanette Westergaard Frisk
6 November 2020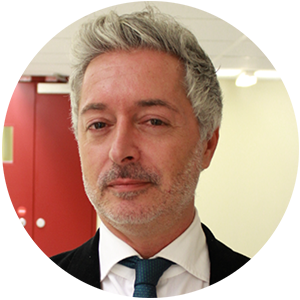 The racist murder of George Floyd and the protests across the globe demonstrate the urgency of fighting systemic racism. Municipalities and mayors bear the responsibility of caring for the wellbeing of the people living in
Benedetto Zacchiroli
10 July 2020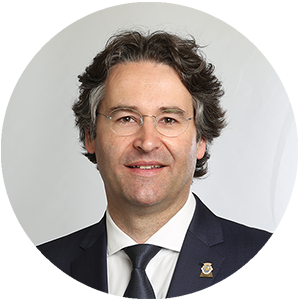 Learning from the present and preparing for the future
José Manuel Ribeiro
8 May 2020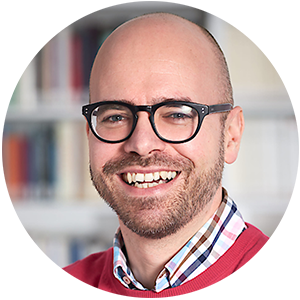 The Corona pandemic is not only challenging our social life and especially the healthcare system, it is also a threat to local economies. Shops, restaurants and cafés are closed, tourists stay home, events are being
Josef Lentsch
17 April 2020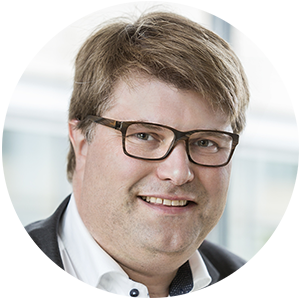 Who is supporting you and who is not?
Tjark Bartels
3 April 2020
Mayors and local decision-makers are currently under pressure to take swift action. This involves medical and healthcare related measures to protect the public, but also ensuring that there is cohesion within communities and people are pulling together. We are therefore collecting videos and reports from members and friends of the ACT NOW Mayors' Network. Under the hashtag #mayorsmanageCOVID we intend to share experiences, learnings, knowledge and creative approaches.
The ACT NOW Mayors' Network has allowed me to think outside the box and get to know new people and projects. Not only have I learned that small and large communities are often faced with the same challenges, but I have also learned about effective, low-threshold approaches to solving problems – and that it often takes much fewer resources than expected.
The ACT NOW Mayors' Network is an important place of exchange and understanding. Participants gain ideas for a more social and ecological society as well as approaches to the Economy for the Common Good. As the name suggests: it's all about taking concrete action and achieving improvements in an exchange with experts, young people and other stakeholders.
ACT NOW provides real and successful learning experiences, builds the capacity of its members and creates a platform to exchange and test new ideas. It's a great network that connects mayors from different backgrounds and cultures who share the same principles and values and support their communities in working collectively to improve people's wellbeing. ACT NOW gave me the opportunity to meet wonderful professionals and an incentive to stay the course in pursuit of a better world.
It is a great inspiration to see how our shared values can become actions within our diverging geopolitical contexts. Through the network, I was able to meet excellent mayors whom we continue to deal with almost every week, and I also met technicians and architects that I want to host in my city. To share and learn from amazing colleagues and talented professionals is a real opportunity and I'm grateful for that!
ACT NOW is an excellent source of ideas and new perspectives. Sharing experiences with municipalities across the globe has been both inspirational and practically beneficial. Our common focus is building long-lasting relationships based on respect, diversity and love for the community.