The ACT NOW Mayors' Network
The ACT NOW Mayors' Network is a community of like-minded local leaders from locations in the Middle East through to Northern Europe. Many municipalities are facing similar challenges, therefore our activities foster hands-on mutual support and best practice exchange to bring about concrete local action.
IT IS ON US – WE DRIVE LOCAL CHANGE
Every year we organise field trips to our network members in Europe, the Balkans or the MENAT region. Participants gain first-hand insights into local challenges and best practice and have the opportunity to strengthen their professional and personal skill sets in on-site workshops and training sessions.
WE ARE CONNECTED ACROSS BORDERS
Many municipalities have similar objectives and challenges, so it makes sense for us to connect and learn from each other across borders. Exchanging knowledge helps us build on each other's success and broadens our horizons.
DIVERSITY IS OUR STRENGTH
Everyone regardless of their social background, religion or origin can contribute to the community. We share ideas about how to create mutual acceptance among different groups and help each other promote diversity.
WE STRENGTHEN SOCIAL COHESION TO COUNTERACT POLARISATION
Social cohesion is the backbone of stability and prosperity. When people feel respected and are given the opportunity to thrive, they will no longer antagonise each other but use their energy productively to serve the common good.
WE INVOLVE YOUNG PEOPLE FROM ALL WALKS OF LIFE
Young people are the main drivers of change and are the leaders of tomorrow. We support each other and our staff to activate the potential of the young people in our local communities by including them in planning and decision-making.
The ACT NOW Mayors' Network is always open for local leaders who share our principles and are committed to driving local action. A variety of benefits are waiting for you: Invitations to conferences, field trips and webinars for learning and exchange; access to international best practices and support for realising innovative projects.
Every year we organise field trips to our network members in Europe, the Balkans or the MENAT region. Participants gain first-hand insights into local challenges and best practice and have the opportunity to strengthen their professional and personal skill sets in on-site workshops and training sessions.
Vienna Summer 2019
Youth Employment, Bridging diverse Communities, Urban Innovation
Leading ideas for local innovation: Transforming visionary ideas into sustainable action
Local solutions are often the most effective way to tackle the world's challenges. For this webinar series we invite you to join international thought leaders to discuss creative and relevant forward-looking topics.
6 November 2020, 9.15 am (CET)
Co-creating the Future – Tips, Tricks and Secrets of Participatory Urban Development
Speaker: Jeanette Westergaard Frisk, Architect & Urban Designer, Partner / arki_lab, Denmark
Our built environment shapes us and so we should have the right to shape our built environment. This webinar will present a new approach to urban development that focuses on engaging people throughout the entire process. Tune in to learn about challenges and opportunities of participatory design and be inspired by arki_lab's tool, methods and best practices of designing with people.
Jeanette Westergaard Frisk has extensive national and international experience working with most disciplines in architecture: urban space and building design, small and large scale urban development, urban strategies, involvement and change management, research, exhibitions and much more. She has worked at top architecture firms including White Architects, Arkitema, and Witraz, on high profile projects and architectural competitions. She has experience teaching architecture and urban design at high school and university level. She also has experience facilitating creative workshops at elementary schools with a special focus on engaging kids and young people. When managing involvement processes Jeanette excels at facilitating constructive dialogue, managing conflicts and shows contagious enthusiasm.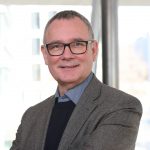 4 December 2020, 9.15 am (CET)
Greener and More Liveable Communities – The Key to Cultivate Cooperation and Participation
Speaker: Andreas Kipar, Landscape Architect & Urban Planner, Founder & Creative Director / LAND Srl, Italy
The decade 2020-2030 is a period of extraordinary importance for all countries worldwide to implement their sustainability agendas and take action against the climate emergency. Starting from today's challenges, including the new link between nature and technology, the webinar will present the role of productive landscape in this context and will stress the importance of cultivating relationships for the creation of greener, and therefore more liveable, communities.
Landscapist, architect and urban planner, Andreas Kipar is the co-founder, chairman and creative director of the international consulting and planning firm LAND, with offices in Italy, Germany and Switzerland and practices worldwide.
He is the inventor of the "Raggi Verdi" [Green Rays] model in Milan, which connects up the various areas of the city to favor a new slow mobility from the center towards the suburbs. This model, internationally recognized as a pioneering one in green urban planning, has also had subsequent applications in Essen, the European Green Capital 2017, and in the award-winning Smart City of Rublyovo-Arkhangelskoye in Moscow. Andreas Kipar and his team have been supervising the landscaping for EXPO 2020 in Dubai, the greenery strategy for Riyadh and the German Pavilion at Expo 2019 in Beijing. He has been appointed to draft urban and peri-urban green plans in more than hundred cities and to develop territorial strategic plans, such as in the Ruhr basin, on the Karst Plateau, in the Langhe, on the Garda Lake, on various Italian islands, in the Swiss canton Ticino and South Tyrol.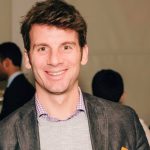 8 January 2021, 9.15 am (CET)
Creating Resilient Local Communities – Understanding, Reducing and Preparing for Risk from a Multi-Hazard Perspective
Speaker: Alexander Mirescu, CEO / RESILIENT/CITY, Program Coordinator / UN Office for Disaster Risk Reduction, United States
Cities are faced with a growing set of risk factors, from climate to pandemic to man-made. In the face of these stressors, cities are looking to policy innovations and creative approaches to understand their risk and become more resilient. The purpose of this webinar is to introduce participants to the basic concepts of resilience, the importance of risk assessments, and adopting risk-based governance models. Resilient/City CEO, Alexander Mirescu, will share interesting approaches, proven practices and participatory ideas for making cities more resilient and, thereby, more sustainable, economically-attractive and a better investment for the private sector.
Dr. Alexander Mirescu has been working in the field of disaster risk reduction and resilience for over 12 years, ranging from the international development arena to academic research to the private sector. Mirescu consults for the World Bank, United Nations Office for Disaster Risk Reduction, United Nations Development Program, the World Economic Forum and the World Water Council, as well as bringing private sector firms into the resilience market space. Additionally, Mirescu has extensive experience in supporting national and municipal governments to better engage their local economies, especially small- and medium-sized enterprises (SMEs), as well as early warning systems. Resilient/City has conducted several urban risk assessments using its own resilience mapping tool. When working with clients, Mirescu approaches his webinars using a combination of presentation, discussion and interactive exchange.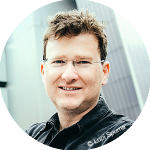 5 February 2021, 9.15 am (CET)
How to Drive Change and how not to – Learnings from City and Business Leaders who Drive Sustainability
Speaker: Gerald Babel-Sutter, Co-Founder & CEO / URBAN FUTURE Global Conference, Austria
Gerald Babel-Sutter manages the URBAN FUTURE Global Conference, Europe's largest event for making cities sustainable. Even though no city really equals another, his work with city leaders from all across Europe on aspects of sustainability allowed him to identify critical ingredients that are used by most leaders who drive change successfully. Join Gerald in this webinar who will provide a brief overview of key success factors and share corresponding episodes from city leaders from around the world that will help you drive transformations in your communities more effectively.
Gerald Babel-Sutter is co-founder and CEO of UFGC. As a passionate "change maker" he is responsible for the event's long-term development and for further strengthening the broad partner network of already more than 100 organisations. Through his long-standing domestic and international networking efforts with mayors, city planners and urban decision-makers, he possesses comprehensive insights into the sustainable development of cities. Gerald is a regular speaker and moderator at urban events and publishes frequently in the media as well as to his 10,000+ followers on social media.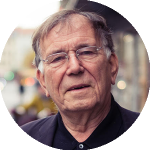 5 March 2021, 9.15 (CET)
Livable Cities for the 21st Century
Speaker: Jan Gehl, Architect, Author, Founder & Senior Advisor / Gehl Architects, Denmark
Jan Gehl is an Architect, Founding Partner of Gehl Architects, and Professor emeritus at The Royal Danish Academy of Fine Arts, School of Architecture. Over the course of his career, he has published several books, including, "Life Between Buildings", "Cities for People", "New City Spaces", "Public Spaces – Public Life", "New City Life" and most recently "How to Study Public Life". As part of Gehl Architects, Jan Gehl has worked on extensive city improvement projects for the Copenhagen, London, Melbourne, Sydney, New York and Moscow, among others. He is an honorary fellow of DAA, RIBA, AIA, RAIC, RIAS and PIA . He has been awarded the "Sir Patrick Abercrombie Prize for exemplary contributions to Town Planning" by The International Union of Architects, The Key for the City of Sydney as well as honorary doctor degrees from the Universities in Edinburgh, Halifax, Varna and Toronto.
Around 1960 the paradigms for city planning were radically changed. Modernism became dominant and the invasion of motorcars took off. In this process the care for the people using cities – looked after for centuries by tradition and experience – was completely left behind. Cities for People became an overlooked and forgotten dimension. This is the story told by Jan Gehl, in his book "Städte für Menchen" which goes on to describe why looking after people is crucial for the quality of life in old as well as new cities in the 21st century. City transformations and mobility strategies from Denmark, USA, Australia, South America and Russia will serve as examples of this new people oriented direction in city planning.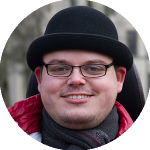 9 April 2021, 9.15 am (CEST)
Inclusion as a driver of innovation – pragmatic solutions to force change
Speaker: Constantin Grosch, Founder / AbilityWatch e.V & Activist / Sozialhelden e.V., Germany
In this webinar we want to focus on people with disabilities. We will show that their needs are not a burden, but rather potential motors for innovation that enable societies and administration to transform themselves. But what exactly are these needs and how can they be used to bring about the changes that are necessary to make communities and societies fit for the 21st century? We will look at pragmatic solutions that simultaneously tackle several important issues of our time – such as digitalisation, ecology and inclusion – and show examples of promising legislative and administrative measures. At the same time, we want to establish a new perspective towards disability and show how effective and timely involvement of people with disabilities can help decision-makers and those affected by their decisions.
For more than a decade Constantin Grosch has been an activist for people with disabilities in various institutions in Germany. He was involved in the recent legal reform (Bundesteilhabegesetz) of the rights of disabled people as a critic, advocate and advisor in the legislative process and founded AbilityWatch e.V., one of Germany's most influential platforms for constructive disability rights activism. Furthermore, he is well connected politically and as a member of the district council he is familiar with the perspectives of policy-makers. As a sociology student, he is well versed in the mechanisms of social transformation.
7 May 2021, 9.15 am (CEST)
Water is our Best Teacher – The Art of Fluid Thinking for a Resilient and Liveable World
Speaker: Herbert Dreiseitl, Landscape Architect & Urban Planner / DREISEITLconsulting GmbH, Germany
Blue and Green in nature are never static but in a state of constant change. The dynamic of water and greenery is the environment's resilient language, it's potential to create living systems, and to enhance evolution.
In the built environment water is everywhere but not always visible and often not in our thoughts. We take water's services for granted, making use of its enormous qualities and performance. In the short run, we might isolate the city from the environment, but to be truly sustainable for future generations, we need to be much more connected to the environment.
Fluid Thinking is an art that Herbert Dreiseitl developed throughout his career due to his deep dedication for water. Herbert Dreiseitl will share and discuss his experiences and works, which integrate regenerative processes, demonstrating a portfolio of site-responsive interventions of community-based urban planning, nature-based solutions, and environmentally sensitive engineering in cities of Europe, Asia, and worldwide.
Herbert Dreiseitl is a renowned landscape architect, urban designer, water artist, interdisciplinary planner, and a professor in praxis. He is an internationally highly respected expert in creating liveable cities with a special hallmark on the inspiring and innovative use of water to solve urban environmental challenges, connecting technology with aesthetics and encouraging people to take care of and establish a sense of ownership for places. He has realized ground-breaking contemporary projects around the world in the fields of climate resiliency, stormwater management, urban planning and landscape architecture like Potsdamer Platz (Berlin), Solar City (Linz), Offenbach Harbour, Tanner Springs Park (Oregon), or Bishan-Ang Mo Kio Park in Singapore. Herbert is working in his own company, DREISEITLconsulting GmbH based in Überlingen, Germany.
4 June 2021, 9.15 am (CEST)
A multi-stakeholder Circular Economy – Supporting Environmental Quality, Economic Prosperity and Social Equity
Speaker: Cynthia Reynolds, Founder & Systems Architect, Circular Regions, Norway
New approaches in how we use and share our resources and how we find solutions that function within the planetary boundaries require innovation. Increasingly, government, industry, civil society, and science recognise the need to work together to tackle the challenges of the modern world and bring about change for the common good. Tune in to learn how Circular Regions supports the digital infrastructure and methodologies to accelerate the transition from a linear to a circular economy for both urban and rural communities.
RSA Fellow, lifelong learner, mentor and serial entrepreneur passionate about how the combination of technology, innovative business models and the use of global networks and resources can create social, economic and environmental impact. Combining her broad background in technology and focus on sustainability, she has a proven record of converting ideas into action for positive societal change.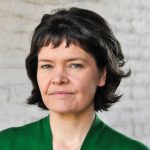 2 July 2021 2021, 9.15 am (CEST)
Doughnut Economics for a Thriving Local Economy
Speaker: Kate Raworth, Economist & Author, United Kingdom
Kate Raworth is an economist focused on making economics fit for the 21st century. Her book Doughnut Economics: seven ways to think like a 21st century economist is an international bestseller that has been translated into 20 languages, and was long-listed for the 2017 Financial Times & McKinsey Business Book of the Year award. She is co-founder of Doughnut Economics Action Lab, working with cities, business, communities, governments and educators to turn Doughnut Economics from a radical idea into transformative action. She teaches at Oxford University's Environmental Change Institute and is Professor of Practice at Amsterdam University of Applied Sciences.
More about our monthly webinars
As a response to the COVID-19 crisis and its impact on political, social and economic life in our communities we are holding monthly webinars. The webinars provide mayors and local experts with crucial learnings about successful leadership in municipalities. They create a space for dialogue which promotes the transfer of knowledge, learnings and experiences, and the rethinking and redesign of all aspects of social cohesion.
Our webinars are exclusively for members of the ACT NOW Mayors' Network. If you are interested in participating, please get in touch with Mathis Dippon.
Previous webinars: Leading a Municipality in Times of Crisis
Webinar Series April – July 2020
Mayors and local decision-makers are currently under pressure to take swift action. This involves medical and healthcare related measures to protect the public, but also ensuring that there is cohesion within communities and people are pulling together. We are therefore collecting videos and reports from members and friends of the ACT NOW Mayors' Network. Under the hashtag #mayorsmanageCOVID we intend to share experiences, learnings, knowledge and creative approaches.
Our carefully selected collection of Best Practices covers a broad range of local solutions. We identify the ones which are most relevant to specific members based on their individual needs and develop best practice prototypes as a tool for adapting and later on implementing best practices to different local contexts. The result is a holistic process which allows municipalities to successfully plan, implement and monitor local action. To support this process, municipalities can also apply to hold an ACT NOW Local Change Lab in their municipality.
The ACT NOW Mayors' Network has allowed me to think outside the box and get to know new people and projects. Not only have I learned that small and large communities are often faced with the same challenges, but I have also learned about effective, low-threshold approaches to solving problems – and that it often takes much fewer resources than expected.
The ACT NOW Mayors' Network is an important place of exchange and understanding. Participants gain ideas for a more social and ecological society as well as approaches to the Economy for the Common Good. As the name suggests: it's all about taking concrete action and achieving improvements in an exchange with experts, young people and other stakeholders.
ACT NOW provides real and successful learning experiences, builds the capacity of its members and creates a platform to exchange and test new ideas. It's a great network that connects mayors from different backgrounds and cultures who share the same principles and values and support their communities in working collectively to improve people's wellbeing. ACT NOW gave me the opportunity to meet wonderful professionals and an incentive to stay the course in pursuit of a better world.
It is a great inspiration to see how our shared values can become actions within our diverging geopolitical contexts. Through the network, I was able to meet excellent mayors whom we continue to deal with almost every week, and I also met technicians and architects that I want to host in my city. To share and learn from amazing colleagues and talented professionals is a real opportunity and I'm grateful for that!
ACT NOW is an excellent source of ideas and new perspectives. Sharing experiences with municipalities across the globe has been both inspirational and practically beneficial. Our common focus is building long-lasting relationships based on respect, diversity and love for the community.